Driving schools in Washington Heights North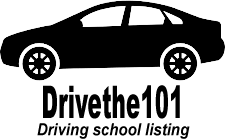 The Hudsun Brother Driving School
432 Audubon Ave New York, NY 10033
The Hudsun Brother Driving School is a reputable institution located in New York City. It offers comprehensive driving courses that cater to both beginners and experienced drivers. Classes are conducted by highly experienced and accredited instructors, who provide personalized instruction to ensure maximum learning. The school is known for its innovative training methods, state-of-the-art facilities, and flexible class schedules. With a convenient location and a wide range of training options, the Hudsun Brother Driving School is an ideal choice for students seeking a quality driving education.
Driving Schools in Washington Heights North
Discover the Charm of Washington Heights North
Located in upper Manhattan, Washington Heights North is a vibrant and diverse neighborhood that offers a unique setting for learning to drive. With its tree-lined streets, historic brownstones, and lively cultural scene, this area provides a charming backdrop for your driving lessons.
Choose the Right Driving School
When it comes to selecting a driving school in Washington Heights North, you'll want to consider a few key factors. Look for a school with experienced instructors who are familiar with the specific challenges and quirks of driving in this area. Additionally, check if the school offers flexible schedules and affordable prices to accommodate your lifestyle and budget.
Tips for Future Drivers
As you embark on your journey to obtain a driver's license in New York, keep these tips in mind:
Study the Rules of the Road: Familiarize yourself with New York State's driving laws and regulations by studying the driver's manual. This will help you prepare for the written exam.
Practice Defensive Driving: Washington Heights North can be a bustling and congested area. It's essential to develop defensive driving skills, anticipate potential hazards, and prioritize safety on the road.
Take Advantage of Preparation Courses: Consider enrolling in a defensive driving or pre-licensing course to enhance your skills and increase your chances of passing the road test.
Get Comfortable with Parallel Parking: Parallel parking is a common requirement for the road test in New York. Practice this skill until you feel confident and proficient.
Stay Calm and Confident: Nervousness is natural when learning to drive, especially for immigrants who may be adapting to a new country's traffic rules. Stay calm, trust your training, and remember that practice makes perfect.
Quick Path to a Driver's License for Immigrants
If you are an immigrant looking to obtain a driver's license in New York, follow these steps:
Obtain Legal Status: Ensure that you have legal status in the United States before applying for a driver's license.
Apply for a Social Security Number (SSN): Visit the Social Security Administration to apply for an SSN if you don't possess one already. A valid SSN is required to apply for a driver's license.
Visit the DMV: Schedule an appointment at your local Department of Motor Vehicles (DMV) office to apply for a driver's license. Bring the required identification documents, such as your passport, visa, SSN, and proof of residency.
Pass the Written Test: Study the driver's manual, take a practice test, and pass the written exam to obtain a learner's permit.
Complete the Necessary Training: Enroll in a driving school to receive professional training and gain the necessary skills for the road test.
Pass the Road Test: Schedule a road test appointment and showcase your driving abilities. If you pass, you will receive your driver's license!
With the right driving school and thorough preparation, you'll be well on your way to obtaining your driver's license and navigating the streets of Washington Heights North with confidence.
Frequently Asked Questions and Answers about Driving School in Washington Heights North
What are the best driving schools in Washington Heights North?

Finding the best driving school in Washington Heights North depends on your preferences and needs. Check out our comprehensive list of driving schools in Washington Heights North to compare their services, reviews, and offerings. This will help you make an informed decision based on your requirements.

How do I choose the right driving school in Washington Heights North?

Choosing the right driving school is crucial for your learning journey. Consider factors like the school's reputation, instructor experience, lesson packages, and student reviews. Our directory provides detailed information about various driving schools in Washington Heights North, making it easier for you to find the one that suits you best.

What types of driving lessons are offered in Washington Heights North?

Washington Heights North's driving schools offer a range of lessons, including beginner courses, defensive driving, road test preparation, and more. Browse our directory to discover the diverse lessons available in Washington Heights North, each designed to cater to specific skill levels and driving goals.

How can I enroll in a driving school in Washington Heights North through your directory?

Enrolling in a driving school through our directory is simple. Visit the driving school's website or contact them directly using the information provided on our page. You can explore their offerings, schedules, and fees, and then follow their enrollment process to start your journey towards becoming a confident driver.
Driving schools districts near Washington Heights North