Driving schools in Washington Heights North
We can find all driving school on our website!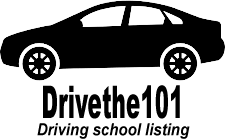 The Hudsun Brother Driving School
432 Audubon Ave New York, NY 10033
The Hudsun Brother Driving School is a reputable institution located in New York City. It offers comprehensive driving courses that cater to both beginners and experienced drivers. Classes are conducted by highly experienced and accredited instructors, who provide personalized instruction to ensure maximum learning. The school is known for its innovative training methods, state-of-the-art facilities, and flexible class schedules. With a convenient location and a wide range of training options, the Hudsun Brother Driving School is an ideal choice for students seeking a quality driving education.