Driving schools in Annadale-Huguenot-Prince's Bay-Eltingville
We can find all driving school on our website!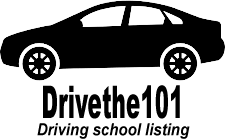 YSI-JCC Driver Education
NULL
YSI-JCC Driver Education in New York offers comprehensive driver education programs for both teens and adults. Students can choose between flexible in-person classes or convenient online courses. With experienced instructors and a focus on safety, this driving school provides top-notch instruction to help students become confident drivers on New York's busy roads. Located in a central location, their training facilities are easily accessible via public transportation, making it convenient for students across the city. Whether it's learning the basics or fine-tuning crucial skills, YSI-JCC Driver Education provides the necessary tools and resources to help students succeed on the road.