Driving schools in Flushing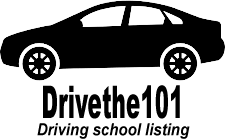 Ten Ten Driving School
13512 Roosevelt Ave Ste 12A Flushing, NY 11354
Ten Ten Driving School in New York offers both classroom and on-road training. Located in a central area, it provides convenient access for students from all parts of town. With experienced instructors and affordable prices, Ten Ten Driving School is an excellent choice for anyone looking to learn how to drive safely and confidently in the busy streets of New York City.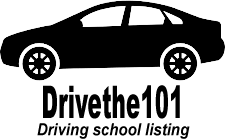 Ten Ten Driving School
13512 Roosevelt Ave Ste 12A Flushing, NY 11354
Ten Ten Driving School is an excellent choice for students who want quality driving lessons in New York. They offer a flexible schedule and affordable prices to fit the needs of every student. Their experienced instructors use modern techniques and training vehicles to ensure that students receive the best education. With free pick-up and drop-off services available, students can make the most of their time behind the wheel. Don't wait to get on the road, enroll in Ten Ten Driving School today.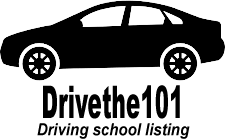 Mr Yang Driving School
4125 Kissena Blvd Ste 128A Flushing, NY 11355
Mr. Yang Driving School in New York is a reputable school that provides in-class and behind-the-wheel training for students of varying experience levels. Conveniently located in the heart of the city, the school offers flexible class schedules and affordable pricing. The school's experienced and certified instructors are committed to providing a safe and supportive environment to help students learn the skills needed to become safe and confident drivers.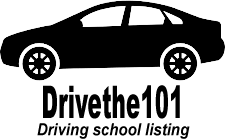 Modern Driving School
13528 40th Rd Fl ushing Flushing, NY 11354
Modern Driving School in New York is a premier driving school with expert instructors teaching defensive driving techniques and road safety. Located in the heart of the city, the driving school offers convenient training sessions tailored to meet the needs of students with flexible schedules. With a range of affordable packages available, students have access to both classroom instruction and practical driving experience on real-life roads. The driving school also offers online courses for busy students who want to learn at their own pace.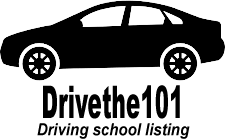 Flushing Auto Driving School
13351 Roosevelt Ave Flushing, NY 11354
Flushing Auto Driving School in New York offers comprehensive driving courses for students of all levels. Located in a bustling area of Queens, it boasts highly trained instructors, modern training vehicles, and flexible scheduling options. With affordable packages, personalized instruction, and a high pass rate, this driving school is an excellent option for anyone looking to hone their driving skills and obtain their license in New York.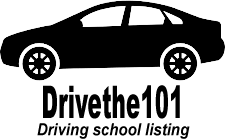 MonAmi Driving School
38-19 Union St 3rd Fl Ste 302 Flushing, NY 11354
MonAmi Driving School is a renowned driving school located in New York City. It offers a variety of instructional programs for beginners and experienced drivers. Students can choose from individual or group training sessions. The school has qualified and experienced instructors who provide personalized training to help students achieve driving success. MonAmi Driving School has up-to-date teaching facilities and state-of-the-art vehicles. Students can be confident in their ability to learn and boost their driving skills at MonAmi Driving School.
Driving Schools in Flushing Area
About Flushing Area
Flushing, located in Queens, New York, is a vibrant and diverse neighborhood known for its rich cultural heritage and bustling community. From its beautiful parks to its renowned dining scene, Flushing offers a multitude of attractions for both locals and visitors.
Driving Schools in Flushing
If you're looking to obtain a driver's license in Flushing, you'll be pleased to know that there are several reputable driving schools in the area. These schools provide professional instruction and comprehensive driver training to help you become a confident and responsible driver.
Whether you're a teenager looking to get your first driver's license or an adult seeking to improve your driving skills, Flushing's driving schools offer a range of courses tailored to your needs. With experienced instructors and modern facilities, these schools prioritize safety and ensure that you receive the necessary knowledge and skills to succeed on the road.
Tips for Future Drivers and Immigrants in New York
Obtaining a driver's license in New York can be a straightforward process if you follow these tips:
Study the Driver's Manual: Familiarize yourself with the New York State Driver's Manual, which contains essential information about traffic rules, road signs, and safe driving practices.
Enroll in a Driving School: Consider enrolling in a reputable driving school, as it can greatly enhance your knowledge and skills. Qualified instructors will guide you through practical lessons and help you develop safe driving habits.
Practice Regularly: Practicing behind the wheel is crucial for building confidence and mastering driving techniques. Take advantage of the opportunities provided by driving schools to practice both on the road and in simulated situations.
Get a Learner's Permit: In New York, you must first obtain a learner's permit before applying for a driver's license. Study the requirements and make sure to pass the written test to obtain your permit.
Schedule Road Test: Once you feel comfortable with your driving skills, schedule a road test with the New York Department of Motor Vehicles (DMV). Be well-prepared and demonstrate your ability to drive safely and confidently.
Be Aware of Traffic Laws and Regulations: Stay updated with the ever-changing traffic laws and regulations in New York. Adhere to speed limits, use turn signals, and obey traffic signs to ensure your safety and the safety of others on the road.
Remember, driving is a privilege that comes with great responsibility. By following these tips and being diligent in your learning process, you can successfully obtain a driver's license and navigate the roads of Flushing and beyond with confidence.
Frequently Asked Questions and Answers about Driving School in Flushing
What are the best driving schools in Flushing?

Finding the best driving school in Flushing depends on your preferences and needs. Check out our comprehensive list of driving schools in Flushing to compare their services, reviews, and offerings. This will help you make an informed decision based on your requirements.

How do I choose the right driving school in Flushing?

Choosing the right driving school is crucial for your learning journey. Consider factors like the school's reputation, instructor experience, lesson packages, and student reviews. Our directory provides detailed information about various driving schools in Flushing, making it easier for you to find the one that suits you best.

What types of driving lessons are offered in Flushing?

Flushing's driving schools offer a range of lessons, including beginner courses, defensive driving, road test preparation, and more. Browse our directory to discover the diverse lessons available in Flushing, each designed to cater to specific skill levels and driving goals.

How can I enroll in a driving school in Flushing through your directory?

Enrolling in a driving school through our directory is simple. Visit the driving school's website or contact them directly using the information provided on our page. You can explore their offerings, schedules, and fees, and then follow their enrollment process to start your journey towards becoming a confident driver.