Driving schools in Laurelton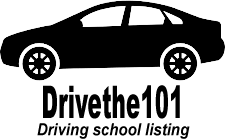 Access 2 Drive
219-05 Merrick Blvd Laurelton, NY 11413
Access 2 Drive is a driving school located in New York that offers affordable and flexible driving lessons both online and in-person. With experienced instructors, convenient scheduling, and a focus on safety, Access 2 Drive is the perfect choice for students looking to get their driver's license and improve their driving skills.
Find the Best Driving Schools in Laurelton
Are you looking to learn how to drive in the beautiful Laurelton area? Look no further! We have compiled a list of the top driving schools in Laurelton to help you get started on your journey towards becoming a skilled and confident driver.
Why Choose Laurelton for Your Driving Lessons?
Laurelton is a vibrant neighborhood located in Queens, New York. Known for its tree-lined streets and charming suburban feel, Laurelton provides the perfect backdrop for learning how to drive. The area is filled with well-maintained roads, making it ideal for driving lessons in a calm and peaceful environment.
Top Sights in the Laurelton Area
Rosedale Park: After your driving lessons, take a break and enjoy the scenic beauty of Rosedale Park. This expansive park offers green spaces, walking trails, and sports fields, providing a perfect opportunity for relaxation and recreation.
Powells Cove Park: Another great spot to unwind is Powells Cove Park. With its waterfront location, it offers breathtaking views and a peaceful atmosphere, making it an ideal place to reflect on your driving lessons and enjoy some downtime.
Laurelton LIRR Station: Conveniently located in the heart of Laurelton, the LIRR station provides easy access to various parts of New York City. This can be particularly helpful for practicing driving skills in different traffic conditions.
Tips for Future Drivers and Immigrants
Whether you are a future driver or an immigrant looking to obtain a driver's license in New York, here are some valuable tips to help you navigate the process more efficiently:
Study the New York Driver's Manual: Familiarize yourself with the rules and regulations of driving in New York by studying the official driver's manual. This will help you prepare for both the written and practical driving exams.
Enroll in a Reputable Driving School: Choosing the right driving school is crucial for gaining the necessary skills and knowledge to pass your driving test. Look for schools with experienced instructors and positive reviews from past students.
Practice Regularly: Practice makes perfect! Try to get as much driving practice as possible, both with your driving instructor and with a licensed adult. The more comfortable you become behind the wheel, the better prepared you'll be for your driving test.
Understand the Graduated Driver Licensing (GDL) System: New York has a GDL system in place, which means there are different stages and restrictions for new drivers. Make sure you understand the requirements and restrictions associated with each stage.
Be Patient and Persistent: Obtaining a driver's license takes time and effort, especially for immigrants. Stay patient, persistent, and committed to your goal. With determination and practice, you'll soon be on your way to becoming a licensed driver in New York.
Ready to start your driving journey in Laurelton? Choose one of the top driving schools in the area, follow these tips, and soon you'll be cruising confidently on the roads of New York!
Frequently Asked Questions and Answers about Driving School in Laurelton
What are the best driving schools in Laurelton?

Finding the best driving school in Laurelton depends on your preferences and needs. Check out our comprehensive list of driving schools in Laurelton to compare their services, reviews, and offerings. This will help you make an informed decision based on your requirements.

How do I choose the right driving school in Laurelton?

Choosing the right driving school is crucial for your learning journey. Consider factors like the school's reputation, instructor experience, lesson packages, and student reviews. Our directory provides detailed information about various driving schools in Laurelton, making it easier for you to find the one that suits you best.

What types of driving lessons are offered in Laurelton?

Laurelton's driving schools offer a range of lessons, including beginner courses, defensive driving, road test preparation, and more. Browse our directory to discover the diverse lessons available in Laurelton, each designed to cater to specific skill levels and driving goals.

How can I enroll in a driving school in Laurelton through your directory?

Enrolling in a driving school through our directory is simple. Visit the driving school's website or contact them directly using the information provided on our page. You can explore their offerings, schedules, and fees, and then follow their enrollment process to start your journey towards becoming a confident driver.