Driving schools in Allerton-Pelham Gardens
We can find all driving school on our website!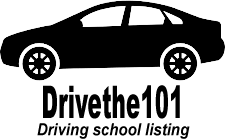 Bedford Auto School
1009 Allerton Ave Bronx, NY 10469
Bedford Auto School is a reputable driving school located in Bedford, New York. They offer a wide range of driving courses, including beginner and advanced driving classes, as well as road test preparation. With their experienced instructors, flexible scheduling, and competitive prices, Bedford Auto School is a great choice for anyone looking to get their driver's license in the Hudson Valley area.