Driving schools in Great Kills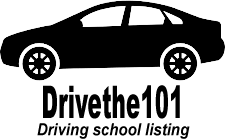 AAA Driving School of Staten Island
10 Giffords Ln Staten Island, NY 10308
AAA Driving School of Staten Island in New York offers comprehensive driver instruction to students of all ages. Their experienced instructors provide expert knowledge and skills training in a safe and supportive environment. Located conveniently in Staten Island, the school offers flexible scheduling options, including weekends and evenings, to fit any student's busy lifestyle. AAA Driving School of Staten Island has a great track record of student success, making it an ideal choice for anyone looking to master the skills of safe and confident driving.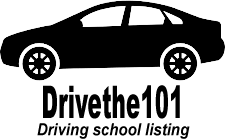 AA&A Secure Driving School
3827 Richmond Ave Ste 105 Staten Island, NY 10312
AA&A Secure Driving School is a reliable driving school based in New York. Students can benefit from flexible training schedules, individualized instruction, and a professional team of instructors with years of experience. The school offers both classroom and on-road training, as well as refresher lessons for licensed drivers. With affordable pricing, state-of-the-art training facilities, and a commitment to safety, AA&A Secure Driving School is an excellent choice for anyone looking to learn to drive or improve their skills on the road.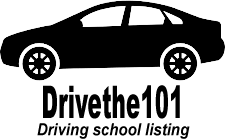 Staten Island Defensive Driving
300 Genesee Ave Staten Island, NY 10312
Staten Island Defensive Driving is a reputable driving school located in New York. They offer comprehensive training programs for both beginner and experienced drivers. Their instructors are experienced and certified by the Department of Motor Vehicles. The school provides flexible schedules and affordable prices. They also offer defensive driving courses to help students reduce points on their driving records and decrease insurance rates. With their convenient location and high-quality training, Staten Island Defensive Driving is an ideal choice for anyone looking to become a safe and skilled driver.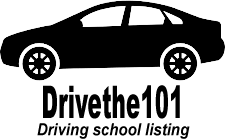 A Statewide Driving School
4240 Amboy Rd Room 101 Staten Island, NY 10308
"Statewide Driving School in New York offers professional training for aspiring drivers across the state. With a focus on safety and convenience, they offer flexible scheduling and experienced instructors. Located in key cities, their comprehensive courses cover everything from basic driving skills to advanced techniques, ensuring that students are well prepared for the road ahead."
Driving Schools in Great Kills: Learn to Drive and Explore the Area
About Great Kills
Located in Staten Island, Great Kills is a vibrant neighborhood that offers a unique blend of suburban tranquility and urban convenience. This area is known for its picturesque parks, beautiful beaches, and a rich history that attracts both locals and tourists. With its friendly atmosphere and diverse community, Great Kills provides a perfect backdrop for learning to drive.
Choose the Right Driving School
Learning to drive can be an exciting yet daunting experience. That's why it's important to select a reputable driving school that offers comprehensive training programs. In Great Kills, you'll find several driving schools that cater to beginners, intermediate, and advanced drivers. These schools provide skilled instructors who are patient, professional, and experienced in guiding students towards becoming confident and responsible drivers.
Driving School Programs
Driving schools in Great Kills offer a variety of programs to fit different needs and schedules. Whether you're a teenager eager to get your learner's permit or an adult looking to enhance your driving skills, there's a program for you. From classroom instruction to behind-the-wheel training, these schools tailor their courses to ensure that each student receives the necessary knowledge and practical skills to navigate the roads safely.
Tips for Future Drivers and Immigrants
1. Familiarize Yourself with the DMV Process: For future drivers in New York, it's essential to understand the Department of Motor Vehicles (DMV) requirements. Visit the official DMV website to access information about licensing procedures, necessary documents, written exams, and road tests.
2. Study for the Written Exam: To obtain a driver's license in New York, you'll need to pass a written exam. Take advantage of online resources, practice tests, and study guides to prepare yourself adequately.
3. Enroll in a Driving School: Joining a driving school in Great Kills is an excellent way to gain valuable knowledge and practical skills required for safe driving. Professional instructors will teach you about traffic rules, road signs, defensive driving techniques, and more.
4. Practice Defensive Driving: New York has a dense and often hectic traffic environment. As a driver, it's crucial to practice defensive driving, which involves staying alert, anticipating potential hazards, and following traffic laws. Defensive driving courses are available for those who want to further enhance their skills.
5. Learn from Experienced Drivers: Connect with experienced drivers in the community, such as friends, family members, or mentors, who can provide guidance and practical advice tailored to the specific challenges of driving in the Great Kills area.
With proper training and a bit of patience, you'll be well on your way to obtaining a driver's license and exploring the wonders of Great Kills and its surrounding areas.
Frequently Asked Questions and Answers about Driving School in Great Kills
What are the best driving schools in Great Kills?

Finding the best driving school in Great Kills depends on your preferences and needs. Check out our comprehensive list of driving schools in Great Kills to compare their services, reviews, and offerings. This will help you make an informed decision based on your requirements.

How do I choose the right driving school in Great Kills?

Choosing the right driving school is crucial for your learning journey. Consider factors like the school's reputation, instructor experience, lesson packages, and student reviews. Our directory provides detailed information about various driving schools in Great Kills, making it easier for you to find the one that suits you best.

What types of driving lessons are offered in Great Kills?

Great Kills's driving schools offer a range of lessons, including beginner courses, defensive driving, road test preparation, and more. Browse our directory to discover the diverse lessons available in Great Kills, each designed to cater to specific skill levels and driving goals.

How can I enroll in a driving school in Great Kills through your directory?

Enrolling in a driving school through our directory is simple. Visit the driving school's website or contact them directly using the information provided on our page. You can explore their offerings, schedules, and fees, and then follow their enrollment process to start your journey towards becoming a confident driver.
Driving schools districts near Great Kills