Driving schools in Old Astoria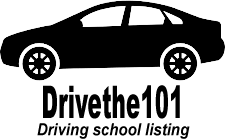 Rainbow Transit
1108 30th Ave Astoria, NY 11102
Rainbow Transit is a New York-based driving school that offers comprehensive on-road and classroom instruction to future drivers. Conveniently located in the heart of the city, Rainbow Transit provides flexible scheduling, competitive pricing, and experienced instructors who are dedicated to helping students acquire the skills and knowledge necessary for safe, confident driving. With a focus on personalized instruction, state-mandated curriculum, and modern teaching techniques, Rainbow Transit is the ideal choice for anyone looking to learn to drive in New York.
Driving Schools in Old Astoria
Looking to learn how to drive in the Old Astoria area? Look no further! Our driving school catalog is here to help you find the best driving schools in this vibrant neighborhood of New York City.
Explore the Sights of Old Astoria
Old Astoria is a neighborhood brimming with history and charm. While you're taking driving lessons, take some time to explore the area and its sights:
Astoria Park: Enjoy a leisurely walk or bike ride along the waterfront of this beautiful park that offers stunning views of the Manhattan skyline and the Hell Gate Bridge.
Museum of the Moving Image: Discover the rich history of film and television at this engaging museum. Immerse yourself in interactive exhibits and explore the world of cinematic arts.
Bohemian Hall and Beer Garden: Experience a taste of Czech culture at this iconic beer garden. Savor delicious European cuisine and enjoy live music while relaxing under the shade of the garden's trees.
Tips for Future Drivers
Learning to drive can be an exciting and rewarding journey. Here are a couple of tips to help you navigate the process smoothly:
Choose a reputable driving school: Research and select a driving school that prioritizes safety, provides quality instruction, and has knowledgeable instructors who can guide you through the learning process.
Practice regularly: Consistency is key when learning to drive. Take advantage of any practice sessions offered by your driving school and make time for private practice to build confidence and improve your skills.
Obtaining a Driver's License in New York
If you're an immigrant looking to quickly obtain a driver's license in New York, here are a few steps to follow:
Obtain a learner's permit: Visit your local Department of Motor Vehicles (DMV) office to apply for a learner's permit. Make sure to bring proper identification documents and pass a written knowledge test.
Complete a pre-licensing course: Attend a pre-licensing course approved by the DMV. This course will provide you with essential knowledge about driving laws and safety.
Schedule and pass the road test: Practice driving skills with the help of a licensed instructor, then schedule your road test to demonstrate your driving abilities. Upon passing the road test, you will be issued a driver's license.
Remember, the process of obtaining a driver's license may vary for each individual. It's advisable to consult the official New York State DMV website or contact your local DMV office for specific requirements and information.
Frequently Asked Questions and Answers about Driving School in Old Astoria
What are the best driving schools in Old Astoria?

Finding the best driving school in Old Astoria depends on your preferences and needs. Check out our comprehensive list of driving schools in Old Astoria to compare their services, reviews, and offerings. This will help you make an informed decision based on your requirements.

How do I choose the right driving school in Old Astoria?

Choosing the right driving school is crucial for your learning journey. Consider factors like the school's reputation, instructor experience, lesson packages, and student reviews. Our directory provides detailed information about various driving schools in Old Astoria, making it easier for you to find the one that suits you best.

What types of driving lessons are offered in Old Astoria?

Old Astoria's driving schools offer a range of lessons, including beginner courses, defensive driving, road test preparation, and more. Browse our directory to discover the diverse lessons available in Old Astoria, each designed to cater to specific skill levels and driving goals.

How can I enroll in a driving school in Old Astoria through your directory?

Enrolling in a driving school through our directory is simple. Visit the driving school's website or contact them directly using the information provided on our page. You can explore their offerings, schedules, and fees, and then follow their enrollment process to start your journey towards becoming a confident driver.
Driving schools districts near Old Astoria