Driving schools in Bayside-Bayside Hills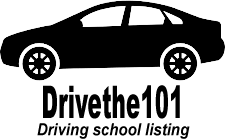 All Seasons Auto School
41-02 Bell Blvd Ste Ll-1 Bayside, NY 11361
All Seasons Auto School is a leading driving school in New York. They offer extensive training programs, including in-class instruction and practical on-road training, to help students learn driving with utmost ease. The school boasts of a team of experienced and certified instructors who are dedicated to providing personalized attention to each student. Their flexible schedules and affordable pricing make it easier for students to achieve their driving goals. All Seasons Auto School is the perfect choice for anyone looking to learn driving in New York.
Driving Schools in Bayside-Bayside Hills Area
If you are looking to learn how to drive in the Bayside-Bayside Hills area, there are several excellent driving schools that can help you acquire the necessary skills and knowledge to become a responsible and confident driver. These driving schools offer comprehensive instruction for both new and experienced drivers, ensuring that you receive the proper training to navigate the busy streets of New York City.
Sights of the Bayside-Bayside Hills Area
Bayside-Bayside Hills area is not only known for its driving schools but also for its picturesque surroundings and attractive landmarks. With its proximity to the Long Island Sound, residents and visitors can enjoy breathtaking waterfront views and participate in various recreational activities. The area is also home to beautiful parks, such as Crocheron Park and Alley Pond Park, where you can relax and unwind amidst lush greenery.
Additionally, Bayside-Bayside Hills offers a rich cultural experience, with diverse cuisine options, shopping centers, and vibrant nightlife. Be sure to explore Bell Boulevard, the main shopping and dining district, where you will find a wide range of restaurants, cafes, and boutiques to suit every taste and preference.
Tips for Future Drivers and Immigrants
Choose a reputable driving school: When selecting a driving school, it is essential to research and choose a reputable institution that has experienced instructors and a proven track record. Look for schools that offer comprehensive courses, including classroom instruction, practical driving lessons, and thorough preparation for the DMV written and road tests.
Know the requirements: If you are an immigrant seeking a driver's license in New York, make sure to familiarize yourself with the specific requirements for obtaining a license. Visit the New York State Department of Motor Vehicles (DMV) website or contact your local DMV office for detailed information on the necessary documentation and process.
Practice regularly: Consistent practice is key to building confidence and improving your driving skills. Take advantage of the driving school's practice sessions and consider additional lessons if needed. Practicing in various driving conditions and scenarios will help you become a more skilled and adaptable driver.
Stay updated on the rules and regulations: It is crucial to stay informed about the current traffic laws and regulations in New York. Keep up with any changes, especially if you are new to the state or country. Familiarize yourself with road signs, speed limits, parking regulations, and other important information to ensure you are driving legally and safely.
Be patient and stay calm: Driving can be stressful, especially in a bustling city like New York. Remember to remain patient and calm while on the road. Practice defensive driving techniques, be aware of your surroundings, and always prioritize safety.
By following these tips and enrolling in a reputable driving school in the Bayside-Bayside Hills area, you will be well on your way to obtaining your driver's license and navigating the streets of New York City with confidence.
Frequently Asked Questions and Answers about Driving School in Bayside-Bayside Hills
What are the best driving schools in Bayside-Bayside Hills?

Finding the best driving school in Bayside-Bayside Hills depends on your preferences and needs. Check out our comprehensive list of driving schools in Bayside-Bayside Hills to compare their services, reviews, and offerings. This will help you make an informed decision based on your requirements.

How do I choose the right driving school in Bayside-Bayside Hills?

Choosing the right driving school is crucial for your learning journey. Consider factors like the school's reputation, instructor experience, lesson packages, and student reviews. Our directory provides detailed information about various driving schools in Bayside-Bayside Hills, making it easier for you to find the one that suits you best.

What types of driving lessons are offered in Bayside-Bayside Hills?

Bayside-Bayside Hills's driving schools offer a range of lessons, including beginner courses, defensive driving, road test preparation, and more. Browse our directory to discover the diverse lessons available in Bayside-Bayside Hills, each designed to cater to specific skill levels and driving goals.

How can I enroll in a driving school in Bayside-Bayside Hills through your directory?

Enrolling in a driving school through our directory is simple. Visit the driving school's website or contact them directly using the information provided on our page. You can explore their offerings, schedules, and fees, and then follow their enrollment process to start your journey towards becoming a confident driver.
Driving schools districts near Bayside-Bayside Hills