Driving schools in Jackson Heights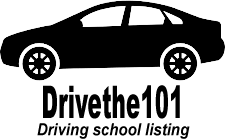 Hawaii Driving school
76-7 37th Ave New York, NY 11372
Located in New York, Hawaii Driving school offers comprehensive driving programs aimed at developing safe and confident drivers. Students can choose from a range of training options, including classroom instruction, behind-the-wheel training, and online courses. The school's experienced instructors provide personalized training and adapt to the individual needs of each student. With flexible scheduling and affordable pricing, Hawaii Driving school is a top choice for anyone looking to learn how to drive in New York.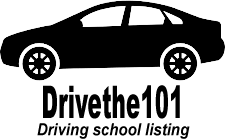 Hawaii Driving school
76-7 37th Ave New York, NY 11372
Hawaii Driving School in New York offers high-quality driving lessons to students who are located in the surrounding areas. The school provides one-on-one instruction, flexible schedules, and affordable rates. The instructors are highly experienced, knowledgeable, and skilled in teaching the basics of driving. Hawaii Driving school also provides students with practical tips on how to drive safely in different weather and traffic conditions.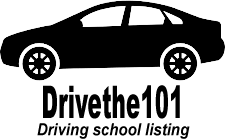 Bright Driving School
3705 74th St Jackson Heights, NY 11372
Bright Driving School in New York offers comprehensive driving training that is conveniently located for students in Manhattan, Brooklyn, and the surrounding areas. With flexible schedules, experienced instructors, and modern vehicles, the school offers a personalized and efficient approach to help students acquire their driving skills. Additionally, they provide competitive pricing, along with specialized training options such as defensive driving courses and individualized lessons for nervous drivers.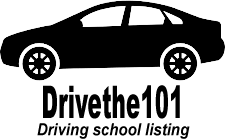 Kanchi Driving School
81-06 37th Ave Ste 2E Jackson Heights, NY 11372
Kanchi Driving School in New York provides comprehensive driving lessons to students of all levels of experience. The school's convenient location and flexible hours make it easy for students to fit lessons into their busy schedules. With highly experienced instructors and state-of-the-art teaching techniques, Kanchi Driving School ensures that students are prepared for safe and confident driving on the road.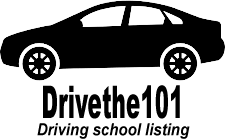 A Safest Driving School
37-69 74th St Fl 2 Jackson Heights, NY 11372
A Safest Driving School in New York is a reputable institution that offers comprehensive training programs for aspiring drivers. It is conveniently located in the heart of the city and employs highly experienced and certified instructors who provide personalized instruction to students. With modern training vehicles and flexible scheduling options, A Safest Driving School is an ideal choice for anyone looking to earn their driver's license quickly and safely.
Discover Top Driving Schools in Jackson Heights
If you're looking to learn how to drive and obtain your driver's license, Jackson Heights is the perfect place to start your journey. This vibrant neighborhood in New York City offers several reputable driving schools that cater to individuals of all skill levels and backgrounds, including immigrants.
Why Choose Jackson Heights for Driving Lessons?
Jackson Heights is not only known for its diverse community but also boasts of several iconic sights that make learning to drive here an unforgettable experience. From the beautiful diversity of restaurants and shops along Roosevelt Avenue to the historic and picturesque Travers Park, you'll have plenty of exciting destinations to practice your driving skills around.
Additionally, the neighborhood provides a mix of both urban and suburban driving environments, allowing you to gain experience navigating busy city streets as well as more relaxed residential areas. With its well-maintained roads and efficient traffic management, Jackson Heights offers the perfect setting for honing your driving abilities.
Choose the Right Driving School for You
When looking for a driving school in Jackson Heights, it's important to find one that suits your specific needs and preferences. Here are a few well-regarded driving schools in the area:
ABC Driving School: With a team of experienced instructors and flexible lesson schedules, ABC Driving School is committed to helping you become a confident and responsible driver.
XYZ Driving Academy: Known for their friendly and patient instructors, XYZ Driving Academy provides customized lessons and emphasizes safety on the road.
DEF Driving Institute: Offering both classroom and practical driving lessons, DEF Driving Institute equips students with the necessary skills and knowledge to pass their driving tests.
Tips for Quick License Acquisition for Immigrants
If you're an immigrant looking to obtain a driver's license in New York, here are a couple of tips to help you through the process:
Start by studying the New York Driver's Manual, which is available in multiple languages. Familiarize yourself with the rules of the road and traffic signs.
Consider enrolling in a driving school that caters to immigrants. These schools often have bilingual instructors who can guide you through the driving lessons and the license application process.
Practice extensively before your road test. Gain confidence and experience by taking advantage of the supervised driving hours offered by driving schools or practicing with a licensed adult.
Make sure to gather all the required documents, such as proof of residency, immigration documents, and Social Security number. Schedule an appointment at the Department of Motor Vehicles (DMV) to take your road test and obtain your driver's license.
By following these tips and choosing the right driving school for your needs, you'll be on your way to becoming a skilled and licensed driver in no time.
Frequently Asked Questions and Answers about Driving School in Jackson Heights
What are the best driving schools in Jackson Heights?

Finding the best driving school in Jackson Heights depends on your preferences and needs. Check out our comprehensive list of driving schools in Jackson Heights to compare their services, reviews, and offerings. This will help you make an informed decision based on your requirements.

How do I choose the right driving school in Jackson Heights?

Choosing the right driving school is crucial for your learning journey. Consider factors like the school's reputation, instructor experience, lesson packages, and student reviews. Our directory provides detailed information about various driving schools in Jackson Heights, making it easier for you to find the one that suits you best.

What types of driving lessons are offered in Jackson Heights?

Jackson Heights's driving schools offer a range of lessons, including beginner courses, defensive driving, road test preparation, and more. Browse our directory to discover the diverse lessons available in Jackson Heights, each designed to cater to specific skill levels and driving goals.

How can I enroll in a driving school in Jackson Heights through your directory?

Enrolling in a driving school through our directory is simple. Visit the driving school's website or contact them directly using the information provided on our page. You can explore their offerings, schedules, and fees, and then follow their enrollment process to start your journey towards becoming a confident driver.
Driving schools districts near Jackson Heights