Driving schools in Bellerose
We can find all driving school on our website!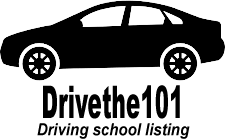 Driving School Forum
95-24 37th Ave Jackson Heights, NY 11372
Driving School Forum in New York is a highly recommended driving school that offers quality training to aspiring drivers. Located in a convenient location within the city, the school offers flexible training schedules to suit the needs of busy students. With experienced instructors and a modern fleet of cars, driving lessons are sure to be effective and enjoyable. The school also offers affordable packages and discounts for students, making it a top choice for those looking to learn how to drive.