Driving schools in Brownsville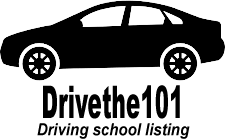 Rutland Auto Driving School
1075 Rutland Rd Brooklyn, NY 11212
Rutland Auto Driving School is located in the bustling city of New York, offering affordable classes for both teens and adults. Their professional instructors are well-trained and patient, providing a stress-free and enjoyable learning experience. With flexible scheduling and top-notch equipment, Rutland Auto Driving School assures students the highest level of education and preparation for the road.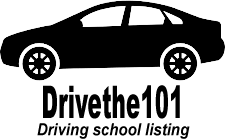 Rutland Auto Driving School
1075 Rutland Rd Brooklyn, NY 11212
Rutland Auto Driving School in New York provides comprehensive driving lessons tailored to individual needs. With experienced instructors and modern teaching methods, students can learn to drive in a safe and supportive environment. Conveniently located, the school offers flexible training schedules and competitive pricing. With a high passing rate, students can confidently take on the road with their newly acquired driving skills.
Discover Driving Schools in Brownsville
Looking to become a confident and skilled driver in the Brownsville area? Look no further! Our driving schools in Brownsville provide comprehensive and professional driving lessons to help you ace your driving test and obtain your driver's license.
Why Choose Brownsville Driving Schools?
Expert Instructors: Our driving schools employ highly experienced and certified instructors who are dedicated to helping you become a safe and confident driver.
Flexible Schedule: We understand the importance of convenience. Our driving schools offer flexible scheduling options, allowing you to choose the time that works best for you.
Safe Learning Environment: Our driving schools prioritize your safety. We provide modern vehicles equipped with the latest safety features, ensuring a secure learning experience.
Customized Lessons: Our driving lessons are tailored to meet the unique needs and skill levels of each student. Whether you're a beginner or looking to enhance your driving skills, our instructors will design a personalized lesson plan for you.
Competitive Pricing: We believe that top-quality driving education should be accessible to everyone. Our driving schools offer competitive pricing and various package options to suit your budget.
Explore Brownsville's Scenic Sights
While you embark on your journey to becoming a licensed driver, take some time to explore the beautiful sights of Brownsville. This area is known for its rich history and vibrant culture. Visit the Brownsville Heritage Complex to learn about the area's heritage and explore the exhibits showcasing its unique past.
Immerse yourself in nature by taking a stroll through the Brownsville Historic Battlefield Trail. Enjoy the scenic views and learn about the area's role in the Mexican-American War. For art enthusiasts, the Brownsville Museum of Fine Art showcases works from local and international artists, offering a visual treat for all visitors.
Tips for Future Drivers and Immigrants
If you're planning to obtain a driver's license in New York as a future driver or an immigrant, here are a couple of tips to help you navigate the process smoothly:
Gather Required Documents: Make sure you have all the necessary documents, such as proof of identification, proof of residency, and Social Security number. Visit the New York Department of Motor Vehicles (DMV) website for a comprehensive list of required documents.
Study the Driver's Manual: Familiarize yourself with the rules and regulations of driving in New York by studying the official driver's manual provided by the DMV. This will help you pass the written exam with flying colors.
Practice Driving Skills: Enroll in driving lessons with a reputable driving school to improve your driving skills and gain confidence behind the wheel. Practicing with a professional instructor will greatly increase your chances of passing the road test.
Schedule and Prepare for the Tests: Once you feel prepared, schedule your written and road tests through the DMV website. Be sure to arrive early and bring all the necessary documents. Practice beforehand to ensure you're comfortable with the driving maneuvers required during the road test.
Stay Up-to-Date on Traffic Laws: Keep yourself updated with the latest traffic laws and regulations of New York. This will help you drive safely and avoid any violations that could impact your driving record.
Embark on your journey to becoming a licensed driver in Brownsville today by enrolling in our top-notch driving schools. Gain the necessary skills and knowledge to navigate the roads confidently, all while exploring the scenic wonders of this beautiful area.
Frequently Asked Questions and Answers about Driving School in Brownsville
What are the best driving schools in Brownsville?

Finding the best driving school in Brownsville depends on your preferences and needs. Check out our comprehensive list of driving schools in Brownsville to compare their services, reviews, and offerings. This will help you make an informed decision based on your requirements.

How do I choose the right driving school in Brownsville?

Choosing the right driving school is crucial for your learning journey. Consider factors like the school's reputation, instructor experience, lesson packages, and student reviews. Our directory provides detailed information about various driving schools in Brownsville, making it easier for you to find the one that suits you best.

What types of driving lessons are offered in Brownsville?

Brownsville's driving schools offer a range of lessons, including beginner courses, defensive driving, road test preparation, and more. Browse our directory to discover the diverse lessons available in Brownsville, each designed to cater to specific skill levels and driving goals.

How can I enroll in a driving school in Brownsville through your directory?

Enrolling in a driving school through our directory is simple. Visit the driving school's website or contact them directly using the information provided on our page. You can explore their offerings, schedules, and fees, and then follow their enrollment process to start your journey towards becoming a confident driver.
Driving schools districts near Brownsville