Driving schools in East New York (Pennsylvania Ave)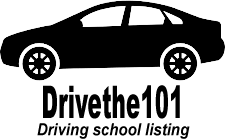 Nl Auto Club
387 New Lots Ave Brooklyn, NY 11207
NL Auto Club is a leading driving school in New York. Located in a convenient location, it offers comprehensive training programs and flexible schedules to fit around individual needs. With experienced instructors and a variety of vehicles, NL Auto Club provides a safe and supportive environment for students to learn and excel. Whether you're a beginner or advanced driver, NL Auto Club has a program tailored for you.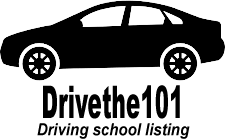 Nl Auto Club
387 New Lots Ave Brooklyn, NY 11207
NL Auto Club in New York offers professional and affordable driving classes for beginner and experienced drivers. With multiple locations throughout the city, students can choose the one nearest to them. The school provides both theoretical and practical training with experienced instructors to ensure that students become safe and confident drivers. With flexible schedules and personalized training, NL Auto Club is the perfect choice for anyone looking to obtain their driver's license in New York.
Explore Driving Schools in East New York (Pennsylvania Ave) Area
If you're looking to kickstart your driving journey in East New York, the Pennsylvania Ave area is the perfect place to begin. With a variety of reputable driving schools in the vicinity, you'll find everything you need to become a confident and skilled driver.
Discover the Sights of East New York (Pennsylvania Ave)
While honing your driving skills in the East New York area, take a moment to explore its charming sights and attractions. The neighborhood is home to picturesque parks, historic landmarks, and bustling street markets that offer a vibrant cultural experience. Make sure to visit the iconic Pennsylvania Avenue, a bustling street filled with local shops, cafes, and restaurants.
Enjoy a peaceful stroll at Highland Park
Visit the historic Euclid Avenue Station
Explore the various street markets for local produce
Useful Tips for Future Drivers and Immigrants
Getting a driver's license in New York can sometimes be a daunting task, especially for immigrants. Here are a couple of tips to help you navigate the process and obtain your license quickly:
Study the official New York State Driver's Manual to familiarize yourself with the rules and regulations of the road.
Consider enrolling in a reputable driving school to receive professional guidance and improve your driving skills.
Gather the necessary documents, such as proof of identification, proof of residency, and social security documentation, before visiting the DMV.
Schedule an appointment with the local Department of Motor Vehicles (DMV) office to complete the written and driving tests required for your license.
Practice regularly and gain confidence behind the wheel. Consider taking additional driving lessons to refine your skills.
Remember, obtaining a driver's license is a significant step towards independence and mobility. With the right guidance and practice, you'll soon be navigating the streets of East New York with ease.
Frequently Asked Questions and Answers about Driving School in East New York (Pennsylvania Ave)
What are the best driving schools in East New York (Pennsylvania Ave)?

Finding the best driving school in East New York (Pennsylvania Ave) depends on your preferences and needs. Check out our comprehensive list of driving schools in East New York (Pennsylvania Ave) to compare their services, reviews, and offerings. This will help you make an informed decision based on your requirements.

How do I choose the right driving school in East New York (Pennsylvania Ave)?

Choosing the right driving school is crucial for your learning journey. Consider factors like the school's reputation, instructor experience, lesson packages, and student reviews. Our directory provides detailed information about various driving schools in East New York (Pennsylvania Ave), making it easier for you to find the one that suits you best.

What types of driving lessons are offered in East New York (Pennsylvania Ave)?

East New York (Pennsylvania Ave)'s driving schools offer a range of lessons, including beginner courses, defensive driving, road test preparation, and more. Browse our directory to discover the diverse lessons available in East New York (Pennsylvania Ave), each designed to cater to specific skill levels and driving goals.

How can I enroll in a driving school in East New York (Pennsylvania Ave) through your directory?

Enrolling in a driving school through our directory is simple. Visit the driving school's website or contact them directly using the information provided on our page. You can explore their offerings, schedules, and fees, and then follow their enrollment process to start your journey towards becoming a confident driver.
Driving schools districts near East New York (Pennsylvania Ave)