Driving schools in Manhattanville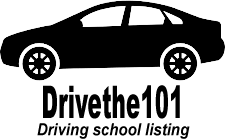 Acropolis Driving School
1504 Amsterdam Ave New York, NY 10027
Acropolis Driving School is located in New York and offers a comprehensive driving education program that prepares students to pass their driving tests and become safe and responsible drivers. The school offers in-class lessons, behind-the-wheel training, and road test services. The school is known for its high-quality instruction, experienced instructors, and flexible scheduling options. With convenient location and competitive pricing, Acropolis Driving School is a great choice for future drivers in New York.
Driving Schools in Manhattanville Area
Are you looking to learn how to drive in the bustling Manhattanville area? Look no further! We have a variety of reputable driving schools ready to help you improve your driving skills and get your driver's license. Located near some of the most iconic sights in New York City, learning to drive in Manhattanville is both convenient and exciting.
Explore Manhattanville
Situated in Upper Manhattan, Manhattanville offers a unique blend of history, culture, and vibrant city life. While learning to drive in this area, you will have the opportunity to explore its remarkable sights. Take a break from your driving lessons and visit attractions such as:
The historic Riverside Church
The beautiful St. John the Divine Cathedral
The renowned Columbia University campus
The vibrant Grant's Tomb
Immerse yourself in the vibrant atmosphere of Manhattanville while learning essential driving skills.
Tips for Future Drivers
Whether you are a local resident or an immigrant looking to obtain a driver's license in New York, here are a few tips to help you navigate the process more efficiently:
Research the requirements: Familiarize yourself with the New York State Department of Motor Vehicles (DMV) website to understand the necessary documentation, knowledge tests, and practical exams.
Enroll in a reputable driving school: Sign up for a certified driving school in Manhattanville to ensure you receive proper instruction and guidance from experienced instructors.
Practice regularly: Dedicate enough time to practice driving, both with your instructor and independently. The more time you spend behind the wheel, the more confident you will become.
Stay up to date with traffic laws: Familiarize yourself with New York's traffic laws, road signs, and regulations. This knowledge will not only improve your driving skills but also boost your chances of passing the exams.
Take advantage of resources for immigrants: If you are an immigrant, reach out to organizations or programs that offer assistance with driver's license preparation specific to immigrants.
By following these tips and taking advantage of the resources available, you'll be well on your way to obtaining your driver's license in New York and confidently navigating the streets of Manhattanville.
Frequently Asked Questions and Answers about Driving School in Manhattanville
What are the best driving schools in Manhattanville?

Finding the best driving school in Manhattanville depends on your preferences and needs. Check out our comprehensive list of driving schools in Manhattanville to compare their services, reviews, and offerings. This will help you make an informed decision based on your requirements.

How do I choose the right driving school in Manhattanville?

Choosing the right driving school is crucial for your learning journey. Consider factors like the school's reputation, instructor experience, lesson packages, and student reviews. Our directory provides detailed information about various driving schools in Manhattanville, making it easier for you to find the one that suits you best.

What types of driving lessons are offered in Manhattanville?

Manhattanville's driving schools offer a range of lessons, including beginner courses, defensive driving, road test preparation, and more. Browse our directory to discover the diverse lessons available in Manhattanville, each designed to cater to specific skill levels and driving goals.

How can I enroll in a driving school in Manhattanville through your directory?

Enrolling in a driving school through our directory is simple. Visit the driving school's website or contact them directly using the information provided on our page. You can explore their offerings, schedules, and fees, and then follow their enrollment process to start your journey towards becoming a confident driver.
Driving schools districts near Manhattanville