Driving schools in Manhattanville
We can find all driving school on our website!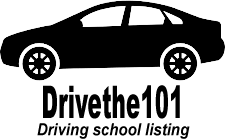 Acropolis Driving School
1504 Amsterdam Ave New York, NY 10027
Acropolis Driving School is located in New York and offers a comprehensive driving education program that prepares students to pass their driving tests and become safe and responsible drivers. The school offers in-class lessons, behind-the-wheel training, and road test services. The school is known for its high-quality instruction, experienced instructors, and flexible scheduling options. With convenient location and competitive pricing, Acropolis Driving School is a great choice for future drivers in New York.