Driving schools in Carroll Gardens-Columbia Street-Red Hook
We can find all driving school on our website!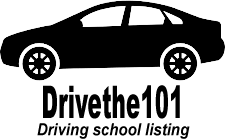 Jofaz Transportation
1 Coffey St Brooklyn, NY 11231
Jofaz Transportation is a reputable driving school located in New York. They offer professional driver education and training for students of all skill levels. With flexible scheduling and competitive pricing, Jofaz Transportation is the ideal choice for busy individuals who want to learn how to drive safely and confidently in the busy streets of New York. Their experienced instructors provide personalized instruction to help students feel at ease behind the wheel. Jofaz Transportation also offers various refresher courses for experienced drivers and CDL training for those seeking a commercial driver's license.