Driving schools in Lincoln Square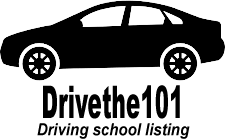 Empire State Driving School
226 W 61st St New York, NY 10023
Empire State Driving School is located in New York and offers comprehensive driving courses for beginners as well as advanced drivers. Their driving programs cover all aspects of driving from basic to advanced maneuvers. Students can choose from flexible training schedules and their experienced instructors use modern teaching methods to ensure the best learning experience. In addition, they offer competitive pricing and convenient payment options.
Driving Schools in Lincoln Square Area
If you're looking to learn how to drive in the Lincoln Square area, there are several reputable driving schools that can help you become a confident and skilled driver. Whether you're a local resident or an immigrant, these driving schools offer comprehensive lessons and guidance to help you obtain your driver's license in New York.
Exploring Lincoln Square
Located on Manhattan's Upper West Side, Lincoln Square is a vibrant neighborhood known for its cultural attractions and stunning sights. Some of the notable landmarks in the area include:
Lincoln Center for the Performing Arts: Home to world-class performing arts organizations like the Metropolitan Opera and the New York Philharmonic.
Columbus Circle: A bustling intersection surrounding a grand monument, where Central Park meets Broadway, giving access to a variety of shops and restaurants.
Central Park: A sprawling green oasis offering recreational activities, serene landscapes, and iconic landmarks.
Tips for Future Drivers
Whether you're a local resident or an immigrant, here are a couple of tips to help you navigate the process of obtaining a driver's license in New York:
Start with a reputable driving school: Enrolling in a reputable driving school can provide you with the necessary knowledge and skills to pass your driving test.
Study the New York Driver's Manual: Familiarize yourself with the rules of the road, signs, and regulations outlined in the New York Driver's Manual. This will help you feel confident during your written test.
Practice, practice, practice: Spend ample time practicing your driving skills with a licensed adult. The more comfortable you become behind the wheel, the higher your chances of passing your road test.
Be prepared for the road test: Make sure to bring all the required documents, such as identification, learner's permit, and proof of insurance, to your road test appointment. Familiarize yourself with the specifics of the road test in your area to enhance your chances of success.
Stay calm and confident: During your road test, remember to stay calm, follow the instructions of the examiner, and showcase your driving skills to the best of your ability. Confidence can go a long way in ensuring a successful outcome.
With the help of the driving schools in the Lincoln Square area and by following these tips, you'll be on your way to obtaining your driver's license and enjoying the freedom and convenience of driving in New York.
Frequently Asked Questions and Answers about Driving School in Lincoln Square
What are the best driving schools in Lincoln Square?

Finding the best driving school in Lincoln Square depends on your preferences and needs. Check out our comprehensive list of driving schools in Lincoln Square to compare their services, reviews, and offerings. This will help you make an informed decision based on your requirements.

How do I choose the right driving school in Lincoln Square?

Choosing the right driving school is crucial for your learning journey. Consider factors like the school's reputation, instructor experience, lesson packages, and student reviews. Our directory provides detailed information about various driving schools in Lincoln Square, making it easier for you to find the one that suits you best.

What types of driving lessons are offered in Lincoln Square?

Lincoln Square's driving schools offer a range of lessons, including beginner courses, defensive driving, road test preparation, and more. Browse our directory to discover the diverse lessons available in Lincoln Square, each designed to cater to specific skill levels and driving goals.

How can I enroll in a driving school in Lincoln Square through your directory?

Enrolling in a driving school through our directory is simple. Visit the driving school's website or contact them directly using the information provided on our page. You can explore their offerings, schedules, and fees, and then follow their enrollment process to start your journey towards becoming a confident driver.
Driving schools districts near Lincoln Square