Driving schools in Bay Ridge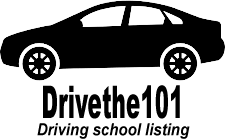 Alpha Driving School
8509 3rd Ave Brooklyn, NY 11209
Alpha Driving School is located in New York and offers quality driving education to students. The experienced instructors provide both classroom and on-road training sessions with modern vehicles for students to learn in. The school offers flexible schedules that work around students' availability, making it easy to fit driving lessons into busy lives. Additionally, Alpha Driving School has a high success rate for students passing their road tests.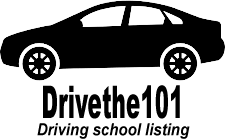 FERRARI DRIVING SCHOOL
NULL
FERRARI DRIVING SCHOOL in New York offers top-notch driving programs for every student irrespective of their age, experience, and skill level. They provide behind-the-wheel training, classroom instructions, and flexible scheduling for students' convenience. The school has a team of experienced and certified instructors who provide personalized attention to each student to ensure they master the skill of driving. Located at prime locations in New York, the driving school provides easy access and reasonable pricing for students.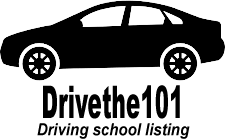 Feras Driving School
476 74th St Brooklyn, NY 11209
Feras Driving School in New York offers comprehensive and flexible driving lessons for beginners and experienced drivers. Conveniently located in the heart of the city, they provide a comfortable learning environment with experienced, certified instructors. They also offer packages to fit any budget and schedule.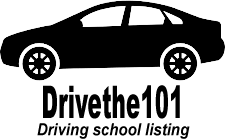 5 Stars Driving School
7920 5th Ave Brooklyn, NY 11209
5 Stars Driving School in New York is located in a convenient and easily accessible location. The school offers both in-classroom and behind-the-wheel training to help students obtain their driver's license. With experienced and professional instructors, students receive top-notch instruction for a safe and confident driving experience. The school offers flexible scheduling to accommodate busy schedules, as well as affordable pricing options for students seeking quality instruction at an affordable price.
Welcome to Bay Ridge Driving Schools
Explore Bay Ridge: A Thriving Neighborhood in Brooklyn
Located in the southwestern part of Brooklyn, Bay Ridge is a vibrant neighborhood that offers a unique blend of cultures and attractions. Known for its scenic views of the waterfront, charming tree-lined streets, and diverse community, Bay Ridge is an ideal place to learn how to drive and obtain your driver's license.
With its bustling commercial districts, numerous parks, and proximity to popular landmarks like the Verrazzano-Narrows Bridge and Fort Hamilton, Bay Ridge provides a picturesque backdrop for driving lessons.
Bay Ridge Driving Schools: Your Path to Safe and Confident Driving
At Bay Ridge Driving Schools, we are dedicated to providing comprehensive driving instruction that equips our students with the skills and knowledge they need to become safe and confident drivers. Our professional and experienced instructors are committed to supporting students at every step of their driving journey.
Whether you are a beginner or need a refresher course, our driving school offers a range of programs tailored to your needs. From classroom sessions to behind-the-wheel training, our curriculum covers traffic laws, defensive driving techniques, and practical skills necessary for navigating the busy streets of New York City.
Driving Tips for Future Drivers and Immigrants
As you embark on your journey to obtain a driver's license in New York, here are a couple of tips to help you navigate the process smoothly:
Start with a Learner's Permit: Before acquiring your driver's license, it's essential to obtain a learner's permit. This permit allows you to practice driving under the supervision of a licensed driver.
Study for the Written Test: Prepare for the written test by studying the New York State Driver's Manual. Familiarize yourself with traffic laws, road signs, and safe driving practices.
Practice Defensive Driving: New York City's busy streets require defensive driving skills. Stay alert, follow traffic rules, and anticipate the actions of other drivers to ensure your safety and the safety of those around you.
Find a Reputable Driving School: Enroll in a reputable driving school like Bay Ridge Driving Schools to receive professional instruction and guidance throughout the learning process.
Take Advantage of Practice Tests: Utilize online practice tests to assess your knowledge and prepare for the written and practical exams.
Remember, obtaining a driver's license is not just about passing a test; it's about becoming a responsible and confident driver. At Bay Ridge Driving Schools, we are here to support you in achieving your goal of safe and enjoyable driving in New York.
Frequently Asked Questions and Answers about Driving School in Bay Ridge
What are the best driving schools in Bay Ridge?

Finding the best driving school in Bay Ridge depends on your preferences and needs. Check out our comprehensive list of driving schools in Bay Ridge to compare their services, reviews, and offerings. This will help you make an informed decision based on your requirements.

How do I choose the right driving school in Bay Ridge?

Choosing the right driving school is crucial for your learning journey. Consider factors like the school's reputation, instructor experience, lesson packages, and student reviews. Our directory provides detailed information about various driving schools in Bay Ridge, making it easier for you to find the one that suits you best.

What types of driving lessons are offered in Bay Ridge?

Bay Ridge's driving schools offer a range of lessons, including beginner courses, defensive driving, road test preparation, and more. Browse our directory to discover the diverse lessons available in Bay Ridge, each designed to cater to specific skill levels and driving goals.

How can I enroll in a driving school in Bay Ridge through your directory?

Enrolling in a driving school through our directory is simple. Visit the driving school's website or contact them directly using the information provided on our page. You can explore their offerings, schedules, and fees, and then follow their enrollment process to start your journey towards becoming a confident driver.
Driving schools districts near Bay Ridge