Driving schools in Mott Haven-Port Morris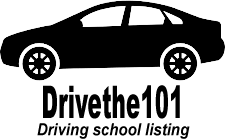 Valentino Driving School
234 Willis Ave Bronx, NY 10454
Valentino Driving School is located in New York and is an ideal choice for those who want to learn how to drive in a safe and controlled environment. With experienced and certified instructors, students can expect high-quality training that prepares them for the road ahead. The school also offers flexible scheduling options and affordable pricing to suit the needs of any student. Whether looking for a standard driving course or advanced driver training, Valentino Driving School has it all.
Driving Schools in Mott Haven-Port Morris: Your Gateway to Safe and Confident Driving
Are you ready to embark on a journey towards becoming a skilled and confident driver in the vibrant Mott Haven-Port Morris area? Look no further! We have handpicked the finest driving schools in this neighborhood to help you master the art of driving and obtain your cherished driver's license.
Explore the sights of Mott Haven-Port Morris
Before we dive into the world of driving schools, let's take a moment to appreciate the beauty and charm of Mott Haven-Port Morris. This area is rich in cultural diversity, historical landmarks, and scenic spots that will captivate your senses. From the picturesque waterfront views along the Harlem River to the iconic Third Avenue Bridge, there is no shortage of breathtaking sights to explore during your driving journey.
Tips for Future Drivers and Immigrants
Whether you are a native resident or an immigrant in New York City, obtaining a driver's license can open doors to endless opportunities. Here are a couple of tips to help you navigate the process smoothly:
Research the Requirements: Familiarize yourself with the specific requirements in New York for obtaining a driver's license. This includes age restrictions, documentation needed, and knowledge of traffic laws.
Enroll in a Reputable Driving School: Choosing the right driving school is crucial for your success. Look for experienced instructors who prioritize safety and offer comprehensive training programs tailored to your needs.
Practice Makes Perfect: Nothing beats practice when it comes to mastering the art of driving. Take advantage of the vast network of streets and roads in Mott Haven-Port Morris to refine your skills and build confidence behind the wheel.
Study the Rules of the Road: Immigrants may need to familiarize themselves with the traffic laws and regulations specific to New York. Study the driver's manual and online resources to understand road signs, right-of-way rules, and other important information.
Utilize Professional Support: If you need assistance in navigating the licensing process as an immigrant, seek expert advice from organizations and resources dedicated to helping newcomers in New York.
By following these tips and choosing the right driving school in Mott Haven-Port Morris, you will be well-prepared to embark on your journey to becoming a responsible and confident driver. So, step on the accelerator and embrace the freedom and mobility that a driver's license brings!
Frequently Asked Questions and Answers about Driving School in Mott Haven-Port Morris
What are the best driving schools in Mott Haven-Port Morris?

Finding the best driving school in Mott Haven-Port Morris depends on your preferences and needs. Check out our comprehensive list of driving schools in Mott Haven-Port Morris to compare their services, reviews, and offerings. This will help you make an informed decision based on your requirements.

How do I choose the right driving school in Mott Haven-Port Morris?

Choosing the right driving school is crucial for your learning journey. Consider factors like the school's reputation, instructor experience, lesson packages, and student reviews. Our directory provides detailed information about various driving schools in Mott Haven-Port Morris, making it easier for you to find the one that suits you best.

What types of driving lessons are offered in Mott Haven-Port Morris?

Mott Haven-Port Morris's driving schools offer a range of lessons, including beginner courses, defensive driving, road test preparation, and more. Browse our directory to discover the diverse lessons available in Mott Haven-Port Morris, each designed to cater to specific skill levels and driving goals.

How can I enroll in a driving school in Mott Haven-Port Morris through your directory?

Enrolling in a driving school through our directory is simple. Visit the driving school's website or contact them directly using the information provided on our page. You can explore their offerings, schedules, and fees, and then follow their enrollment process to start your journey towards becoming a confident driver.
Driving schools districts near Mott Haven-Port Morris