Driving schools in Dyker Heights
We can find all driving school on our website!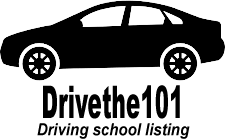 Sun Rays Driving School
6214 11th Ave Brooklyn, NY 11219
Sun Rays Driving School in New York offers comprehensive driver education courses to both new and experienced drivers. With a team of experienced instructors, students can expect top-notch instruction on safe and responsible driving techniques. The school offers flexible scheduling for students and a variety of courses to fit their needs, including in-car driving lessons, defensive driving courses, and online instruction. Conveniently located in the heart of New York, Sun Rays Driving School is the perfect choice for students looking to become skilled and confident drivers.