Driving schools in Woodhaven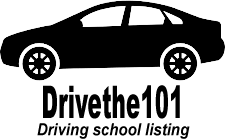 Atlas Driving School
9402 77th St Ozone Park, NY 11416
Atlas Driving School, located in New York City, offers comprehensive driver education services to students of all ages. They provide flexible driving lesson schedules, experienced instructors, and a modern vehicle fleet to ensure a safe and tailored learning experience. The school has a high passing rate on the driving test and offers affordable pricing options for their courses. With their focus on quality education and customer satisfaction, Atlas Driving School is a top choice for those looking to obtain their driver's license in New York.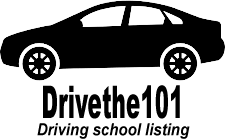 Atlas Driving School
9402 77th St Ozone Park, NY 11416
Atlas Driving School is located in the heart of New York, offering students easy access to its modern facilities and knowledgeable instructors. With flexible training schedules and affordable prices, students can be confident that they will receive the highest quality of instruction on their path to becoming skilled and safe drivers. The school also offers a variety of courses, from beginner to advanced, and provides both classroom and behind-the-wheel training.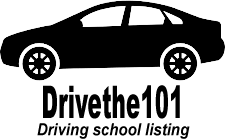 Tramas Auto School
87-15 Jamaica Ave Woodhaven, NY 11421
Tramas Auto School in New York is a trusted driving school that provides an excellent training program to future drivers. Located in the heart of the city, it offers easy access to public transportation. With flexible scheduling, competitive pricing and experienced instructors, Tramas Auto School is the ideal choice for those seeking to obtain their driver's license. The school educates students on road safety, proper driving techniques, and prepares them for the DMV road test.
Driving Schools in Woodhaven
Explore Woodhaven and Become a Skilled Driver
Welcome to Woodhaven, a vibrant neighborhood located in the borough of Queens, New York. Known for its tree-lined streets and friendly community, Woodhaven is an ideal place to learn how to drive and acquire a driver's license. With numerous driving schools in the area, you can easily find a reputable institution to guide you on your journey towards becoming a skilled driver.
Discover the Sights of Woodhaven
While attending a driving school in Woodhaven, take some time to explore the sights and attractions this charming neighborhood has to offer. Visit Forest Park, a sprawling green oasis with lush forests, walking trails, and recreational activities. Take a stroll along Jamaica Avenue, the neighborhood's main commercial street, lined with shops, restaurants, and cafes offering diverse cuisines.
Woodhaven is also home to beautiful residential areas filled with architectural treasures. Admire the iconic Tudor-style houses in Forest Park Cooperative, or marvel at the historic Victorian houses that add a touch of elegance to the neighborhood.
Tips for Future Drivers and Immigrants
Whether you are a future driver or an immigrant wanting to obtain a driver's license in New York, here are a couple of tips to help you navigate the process effectively:
Understand the requirements: Familiarize yourself with the eligibility criteria and documentation needed to apply for a driver's license in New York. This will save you time and ensure you have all the necessary documents in order.
Enroll in a reputable driving school: Consider enrolling in a driving school that offers comprehensive courses tailored to meet the requirements of the New York driver's license test. An experienced instructor can guide you through the process and provide valuable insights.
Practice regularly: Consistent practice is key to building confidence and improving your driving skills. Utilize the opportunities provided by your driving school to practice in different environments and challenging road conditions.
Stay updated with traffic laws: Familiarize yourself with the traffic laws and regulations in New York. Stay updated on any changes that may occur and ensure you are familiar with the specific rules and regulations of the Woodhaven area.
Be patient and confident: Obtaining a driver's license requires time and effort. Stay patient throughout the process and maintain confidence in your abilities. Remember that practice and perseverance will lead to success.
Now that you know about the driving schools in Woodhaven and have some helpful tips in mind, you are well on your way to becoming a skilled and responsible driver in New York. Start your journey today, and enjoy the freedom and convenience that comes with a driver's license!
Frequently Asked Questions and Answers about Driving School in Woodhaven
What are the best driving schools in Woodhaven?

Finding the best driving school in Woodhaven depends on your preferences and needs. Check out our comprehensive list of driving schools in Woodhaven to compare their services, reviews, and offerings. This will help you make an informed decision based on your requirements.

How do I choose the right driving school in Woodhaven?

Choosing the right driving school is crucial for your learning journey. Consider factors like the school's reputation, instructor experience, lesson packages, and student reviews. Our directory provides detailed information about various driving schools in Woodhaven, making it easier for you to find the one that suits you best.

What types of driving lessons are offered in Woodhaven?

Woodhaven's driving schools offer a range of lessons, including beginner courses, defensive driving, road test preparation, and more. Browse our directory to discover the diverse lessons available in Woodhaven, each designed to cater to specific skill levels and driving goals.

How can I enroll in a driving school in Woodhaven through your directory?

Enrolling in a driving school through our directory is simple. Visit the driving school's website or contact them directly using the information provided on our page. You can explore their offerings, schedules, and fees, and then follow their enrollment process to start your journey towards becoming a confident driver.
Driving schools districts near Woodhaven