Driving schools in Brighton Beach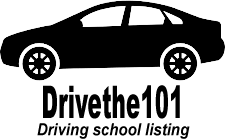 Infinity Driving Network
3171 Coney Island Ave Brooklyn, NY 11235
Infinity Driving Network is a driving school located in New York that offers comprehensive driving courses for both beginner and experienced drivers. Their highly qualified and experienced instructors provide personalized attention to each student to ensure they receive the best training possible. The school also offers flexible scheduling options to accommodate the busy schedules of their students. With top-notch facilities and state-of-the-art equipment, Infinity Driving Network provides a safe and comfortable learning environment for students of all levels.
Driving Schools in Brighton Beach: Master the Road in New York
Explore the Beautiful Brighton Beach Area
Brighton Beach, located in Brooklyn, New York, is a vibrant and culturally diverse neighborhood renowned for its stunning beach and vibrant atmosphere. As you embark on your journey to master the road, take a moment to immerse yourself in the sights and sounds of this captivating area. Discover the sandy shores, visit the iconic Brighton Beach Boardwalk, and indulge in the delicious culinary offerings of the neighborhood's many renowned Russian restaurants.
Choose the Right Driving School
Learning to drive can be both exciting and overwhelming. Harness the power of knowledgeable instructors and modern training techniques by enrolling in one of the trusted driving schools in Brighton Beach. These schools offer comprehensive driving lessons that cater to individuals of all skill levels. Whether you are a complete beginner or seeking to brush up on your driving skills, professional instructors will guide you through the process, ensuring you gain the confidence and expertise necessary to hit the roads safely.
Tips for Future Drivers
For future drivers, it is important to approach learning to drive with determination and dedication. Here are a couple of tips to help you in your journey:
Be Patient: Learning to drive takes time and practice. Be patient with yourself and focus on gradual improvement. Your skills will steadily develop with time.
Practice Defensive Driving: Defensive driving is essential for maintaining your safety on the road. Always be aware of your surroundings, anticipate potential hazards, and practice caution.
Know the Traffic Rules: Familiarize yourself with the local traffic laws and regulations. Understanding the rules of the road will not only help you pass your driver's test but ensure your safety as well.
Simulate Different Driving Conditions: Practice driving in various environments and weather conditions. By simulating different scenarios, you will gain valuable experience and build adaptive driving skills.
Stay Calm During the Test: When the time comes to take your driving test, remember to stay calm and composed. Believe in yourself and the skills you have acquired during your lessons.
Obtaining a Driver's License in New York for Immigrants
If you are an immigrant in New York seeking to obtain a driver's license, here are a few tips to expedite the process:
Study the Driver's Manual: Review the driver's manual provided by the New York Department of Motor Vehicles (DMV). This will help you familiarize yourself with the rules of the road and specific requirements for obtaining a license.
Gather the Necessary Documents: Ensure you have all the required documents, such as proof of identification, proof of residency, and social security number. Each document should meet the DMV's specifications.
Schedule an Appointment: Visit the DMV's website in advance to schedule an appointment for your written test and driving test. This will help you avoid long wait times.
Prepare for the Written Test: Utilize online practice tests to prepare for the written exam. Familiarize yourself with common traffic signs, rules, and regulations.
Take Professional Lessons: Consider enrolling in driving lessons with a reputable driving school. Professional guidance will help you build confidence and ensure you are fully prepared for the driving test.
Embark on your journey to obtain a driver's license in New York with confidence and embrace the freedom and opportunities that come with being a licensed driver. Choose a driving school in Brighton Beach that suits your needs, commit to practicing, and you will soon be ready to conquer the city streets.
Frequently Asked Questions and Answers about Driving School in Brighton Beach
What are the best driving schools in Brighton Beach?

Finding the best driving school in Brighton Beach depends on your preferences and needs. Check out our comprehensive list of driving schools in Brighton Beach to compare their services, reviews, and offerings. This will help you make an informed decision based on your requirements.

How do I choose the right driving school in Brighton Beach?

Choosing the right driving school is crucial for your learning journey. Consider factors like the school's reputation, instructor experience, lesson packages, and student reviews. Our directory provides detailed information about various driving schools in Brighton Beach, making it easier for you to find the one that suits you best.

What types of driving lessons are offered in Brighton Beach?

Brighton Beach's driving schools offer a range of lessons, including beginner courses, defensive driving, road test preparation, and more. Browse our directory to discover the diverse lessons available in Brighton Beach, each designed to cater to specific skill levels and driving goals.

How can I enroll in a driving school in Brighton Beach through your directory?

Enrolling in a driving school through our directory is simple. Visit the driving school's website or contact them directly using the information provided on our page. You can explore their offerings, schedules, and fees, and then follow their enrollment process to start your journey towards becoming a confident driver.
Driving schools districts near Brighton Beach