Driving schools in Brighton Beach
We can find all driving school on our website!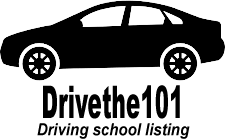 Infinity Driving Network
3171 Coney Island Ave Brooklyn, NY 11235
Infinity Driving Network is a driving school located in New York that offers comprehensive driving courses for both beginner and experienced drivers. Their highly qualified and experienced instructors provide personalized attention to each student to ensure they receive the best training possible. The school also offers flexible scheduling options to accommodate the busy schedules of their students. With top-notch facilities and state-of-the-art equipment, Infinity Driving Network provides a safe and comfortable learning environment for students of all levels.