Driving schools in Homecrest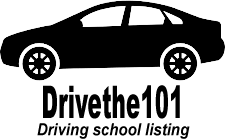 Infinity Driving Network
1301 Kings Hwy Fl 2 Brooklyn, NY 11229
Infinity Driving Network in New York offers a convenient location, top-notch instructors, flexible schedules, and modern equipment for practical training. Whether you're a beginner or an experienced driver, their courses will help you acquire the necessary knowledge and skills to confidently hit the road. Join Infinity Driving Network today and start your journey towards becoming a responsible and safe driver.
Driving Schools in Homecrest Area
If you're looking for driving schools in the vibrant Homecrest area, you've come to the right place. Home to a diverse community, Homecrest offers a variety of driving schools that cater to both new and experienced drivers. Whether you're a local resident or an immigrant settling into the neighborhood, these schools offer comprehensive driving lessons and programs to help you obtain your driver's license in New York.
Why Choose Homecrest for Your Driving School Needs?
Homecrest is a bustling neighborhood in Brooklyn, New York, known for its excellent driving schools. Besides the convenience of being close to home, Homecrest offers a wide range of sights and attractions that make learning to drive even more exciting.
Beautiful Parks: Take a break from your driving lessons and explore the scenic parks in Homecrest. Enjoy the lush greenery and serene atmosphere at Homecrest Playground or stroll along the paths of the expansive Bensonhurst Park.
Cultural Diversity: Immerse yourself in Homecrest's diverse community, and experience its rich multicultural atmosphere. Interact with people from different backgrounds, enhancing your understanding and appreciation of various cultures.
Culinary Delights: Homecrest is known for its diverse culinary scene. After a productive driving lesson, treat yourself to a delicious meal at one of the neighborhood's many eateries, offering international cuisines from around the world.
Tips for Future Drivers and Immigrants
As you embark on your journey to obtain a driver's license in New York, consider the following tips:
Enroll in a reputable driving school: Choose a driving school with experienced instructors who can guide you through the process of learning to drive. They will ensure you receive the necessary knowledge and skills to become a confident and responsible driver.
Study the New York Driver's Manual: Familiarize yourself with the rules and regulations for driving in New York. The Driver's Manual provides valuable information on traffic laws, road signs, and safe driving practices. Study and understand this material to pass the written exam.
Practice regularly: Practice makes perfect! Dedicate time to practicing your driving skills outside of your lessons. The more practice you get behind the wheel, the more comfortable and confident you will become.
Prepare for the road test: Be well-prepared for your road test by practicing various maneuvers and driving techniques. Master parallel parking, lane changes, and other important skills to increase your chances of passing the test on your first try.
Stay calm and focused: On the day of your road test, try to stay calm and focused. Remember all that you learned during your driving lessons and trust in your abilities. Take a deep breath, remain confident, and follow the instructions provided by the examiner.
With the driving schools in Homecrest and the guidance provided above, obtaining your driver's license in New York can be an exciting and rewarding journey. Good luck!
Frequently Asked Questions and Answers about Driving School in Homecrest
What are the best driving schools in Homecrest?

Finding the best driving school in Homecrest depends on your preferences and needs. Check out our comprehensive list of driving schools in Homecrest to compare their services, reviews, and offerings. This will help you make an informed decision based on your requirements.

How do I choose the right driving school in Homecrest?

Choosing the right driving school is crucial for your learning journey. Consider factors like the school's reputation, instructor experience, lesson packages, and student reviews. Our directory provides detailed information about various driving schools in Homecrest, making it easier for you to find the one that suits you best.

What types of driving lessons are offered in Homecrest?

Homecrest's driving schools offer a range of lessons, including beginner courses, defensive driving, road test preparation, and more. Browse our directory to discover the diverse lessons available in Homecrest, each designed to cater to specific skill levels and driving goals.

How can I enroll in a driving school in Homecrest through your directory?

Enrolling in a driving school through our directory is simple. Visit the driving school's website or contact them directly using the information provided on our page. You can explore their offerings, schedules, and fees, and then follow their enrollment process to start your journey towards becoming a confident driver.
Driving schools districts near Homecrest