Driving schools in Westerleigh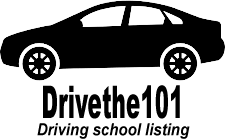 A AA Driving School
1214 Forest Ave Staten Island, NY 10310
A AA Driving School in New York offers professional driving training to students of all skill levels. Located in the heart of the city, the school provides a convenient location for students looking to learn how to drive. With flexible training schedules, students can customize their learning experience to fit their busy lifestyles. The school provides safe and reliable vehicles for use during driving lessons, with experienced instructors who work to create a positive and supportive learning environment.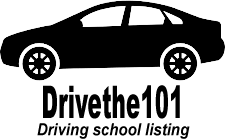 Alyaa Driving School
1376 Clove Road Staten Island, NY 10301
Alyaa Driving School in New York offers professional driving lessons at competitive prices. The school has a team of experienced and certified instructors who provide personalized training to each student. Located in a convenient location, the school provides flexible schedules to accommodate busy students. With a variety of courses available, Alyaa Driving School is suitable for students of all skill levels.
Driving Schools in Westerleigh Area
If you're looking for a driving school in the Westerleigh area, you're in luck! There are several reputable driving schools in this beautiful part of New York. Whether you're a beginner or someone looking to brush up on your driving skills, these schools have got you covered.
Sights of Westerleigh Area
Before we dive into the driving schools, let's take a moment to appreciate the sights of the Westerleigh area. Located in Staten Island, Westerleigh offers a charming suburban setting with lush greenery and tree-lined streets. The neighborhood is known for its beautiful parks, such as Westerleigh Park and Northerleigh Park, where you can unwind and enjoy nature's beauty.
Moreover, Westerleigh is home to Historic Richmond Town, a living history village that showcases the rich heritage of the area through restored buildings, exhibits, and interactive programs. It's a great place to explore and learn about the history of Staten Island.
Tips for Future Drivers
Choose the Right Driving School: When selecting a driving school, look for one that is reputable and has experienced instructors. Ask for recommendations from friends or family members who have recently obtained their driver's license.
Practice Defensive Driving: Defensive driving is crucial for your safety on the road. Always be aware of your surroundings, anticipate potential hazards, and follow traffic rules. Taking a defensive driving course can help you develop these skills.
Prepare for the Written Test: Aspiring drivers in New York need to pass a written test to obtain their driver's license. Study the New York Driver's Manual thoroughly and take practice tests to familiarize yourself with the questions and format.
Consider a Driver's Ed Course: If you're a teenager or young adult, enrolling in a driver's education course can provide you with valuable knowledge and skills. Many driving schools offer comprehensive driver's education programs that cover both classroom instruction and behind-the-wheel training.
Tips for Immigrants
If you are an immigrant looking to obtain a driver's license in New York, here are a few tips to help you navigate the process:
Get Familiar with Driving Laws: Understand the driving laws and regulations specific to New York. Take the time to learn about road signs, traffic signals, and driving rules that may differ from your home country.
Provide Required Documentation: As an immigrant, you will need to provide specific documents, such as proof of identification, legal presence, and residence. Make sure to gather all necessary paperwork before visiting the DMV.
Consider Professional Help: If you feel overwhelmed by the process, seek assistance from a professional immigration lawyer or a driving school specializing in helping immigrants obtain driver's licenses. They can guide you through the requirements and paperwork.
By following these tips and choosing the right driving school, you'll be well on your way to obtaining your driver's license and enjoying the freedom of the open road.
Frequently Asked Questions and Answers about Driving School in Westerleigh
What are the best driving schools in Westerleigh?

Finding the best driving school in Westerleigh depends on your preferences and needs. Check out our comprehensive list of driving schools in Westerleigh to compare their services, reviews, and offerings. This will help you make an informed decision based on your requirements.

How do I choose the right driving school in Westerleigh?

Choosing the right driving school is crucial for your learning journey. Consider factors like the school's reputation, instructor experience, lesson packages, and student reviews. Our directory provides detailed information about various driving schools in Westerleigh, making it easier for you to find the one that suits you best.

What types of driving lessons are offered in Westerleigh?

Westerleigh's driving schools offer a range of lessons, including beginner courses, defensive driving, road test preparation, and more. Browse our directory to discover the diverse lessons available in Westerleigh, each designed to cater to specific skill levels and driving goals.

How can I enroll in a driving school in Westerleigh through your directory?

Enrolling in a driving school through our directory is simple. Visit the driving school's website or contact them directly using the information provided on our page. You can explore their offerings, schedules, and fees, and then follow their enrollment process to start your journey towards becoming a confident driver.
Driving schools districts near Westerleigh