Driving schools in Briarwood-Jamaica Hills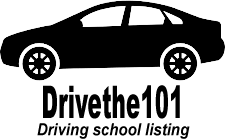 Totally Cool Driving School
139-39 Jamaica Ave Jamaica, NY 11435
Totally Cool Driving School is based in New York and offers comprehensive driving education for both students and adults. With flexible scheduling options, students can choose to attend classes and practical lessons at their convenience. The school boasts experienced and certified instructors who provide personalized training for students of all levels. High-quality vehicles and state-of-the-art facilities make Totally Cool Driving School the perfect choice for anyone looking to gain confidence behind the wheel.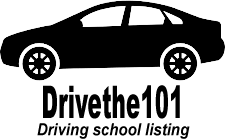 Bianca Driving School
8754 168th St Jamaica, NY 11432
Located in New York, Bianca Driving School offers quality driving education and training to aspiring drivers. The school has highly-experienced instructors who provide both theoretical and practical driving lessons using modern vehicles. Students can choose from different courses that cater to their needs and schedule. Bianca Driving School also offers flexible payment options to make it accessible to everyone. With its prime location, competitive rates, and excellent training methods, Bianca Driving School is an ideal choice for those looking to learn driving in New York.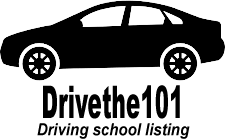 Frank Far Rockaway Auto
1449 Granada Pl Far rockaway, NY 11691
Frank Far Rockaway Auto is a driving school located in New York, offering comprehensive driver education and training to learners. With experienced instructors and modern training facilities, students can develop their driving skills and prepare for the road. It offers flexible training programs tailored to individual needs, including classroom instruction and behind-the-wheel training. This driving school is perfect for those who live in the Rockaway area and want to become confident and responsible drivers.
Welcome to Briarwood-Jamaica Hills Driving School
Explore Briarwood-Jamaica Hills
Located in the heart of Queens, New York, Briarwood-Jamaica Hills is a vibrant neighborhood with plenty to see and do. From its diverse cultural scene to its charming streets, there is something for everyone to enjoy. Take a stroll through the Briarwood-Jamaica Hills Historic District and admire the stunning architecture and tree-lined streets. The area is also home to several parks and green spaces, offering a tranquil escape from the bustling city.
Why Choose Our Driving School?
At Briarwood-Jamaica Hills Driving School, we are dedicated to providing top-notch driver education to individuals of all experience levels. Whether you are a beginner eager to obtain your first driver's license or an experienced driver looking to improve your skills, our expert instructors are here to guide you every step of the way.
Our comprehensive driving programs are designed to ensure that you not only pass your driving test but also become a confident and responsible driver. We pride ourselves on our modern teaching methods, state-of-the-art vehicles, and personalized instruction that caters to each student's unique learning needs.
Tips for Future Drivers
For future drivers, we have a few tips to help you navigate the process of getting a driver's license in New York:
Start with the basics: Familiarize yourself with the rules of the road and traffic laws by studying the New York driver's manual. Understanding the fundamentals will provide a solid foundation for your driving skills.
Take professional driving lessons: Enrolling in a reputable driving school, such as Briarwood-Jamaica Hills Driving School, can greatly enhance your driving skills and increase your chances of passing the driving test.
Practice, practice, practice: Regularly practicing your driving skills is crucial. Take advantage of supervised practice sessions with a licensed driver, ideally someone with experience and patience.
Prepare for the written test: The written test is an essential part of obtaining a driver's license. Study the manual thoroughly and take online practice tests to assess your knowledge and identify any areas that require further attention.
Stay calm during the road test: On the day of your road test, make sure to remain calm and focused. Remember to follow all instructions given by the examiner and demonstrate your ability to drive safely and confidently.
By following these tips and enrolling in our reputable driving school, you'll be well on your way to obtaining your driver's license in New York and embarking on a lifetime of safe and enjoyable driving.
Contact Briarwood-Jamaica Hills Driving School today to learn more about our programs and start your journey towards becoming a skilled and responsible driver!
Frequently Asked Questions and Answers about Driving School in Briarwood-Jamaica Hills
What are the best driving schools in Briarwood-Jamaica Hills?

Finding the best driving school in Briarwood-Jamaica Hills depends on your preferences and needs. Check out our comprehensive list of driving schools in Briarwood-Jamaica Hills to compare their services, reviews, and offerings. This will help you make an informed decision based on your requirements.

How do I choose the right driving school in Briarwood-Jamaica Hills?

Choosing the right driving school is crucial for your learning journey. Consider factors like the school's reputation, instructor experience, lesson packages, and student reviews. Our directory provides detailed information about various driving schools in Briarwood-Jamaica Hills, making it easier for you to find the one that suits you best.

What types of driving lessons are offered in Briarwood-Jamaica Hills?

Briarwood-Jamaica Hills's driving schools offer a range of lessons, including beginner courses, defensive driving, road test preparation, and more. Browse our directory to discover the diverse lessons available in Briarwood-Jamaica Hills, each designed to cater to specific skill levels and driving goals.

How can I enroll in a driving school in Briarwood-Jamaica Hills through your directory?

Enrolling in a driving school through our directory is simple. Visit the driving school's website or contact them directly using the information provided on our page. You can explore their offerings, schedules, and fees, and then follow their enrollment process to start your journey towards becoming a confident driver.
Driving schools districts near Briarwood-Jamaica Hills