Driving schools in Turtle Bay-East Midtown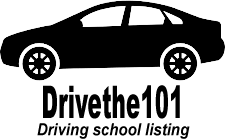 Defensive Driving Course NY - IMPROV
575 Lexington Ave Fl 4th New York, NY 10022
Defensive Driving Course NY - IMPROV is located in New York and offers a comprehensive range of courses for aspiring drivers. With experienced instructors and a flexible schedule, students can tailor their training to fit their lifestyle. The school is recognized for its emphasis on safety and adherence to state-mandated regulations. Join now and learn to drive confidently and safely.
Driving Schools in the Turtle Bay-East Midtown Area
If you're looking for driving schools in the Turtle Bay-East Midtown area of New York, you've come to the right place. Here, we offer comprehensive driving courses aimed at providing top-notch training to both local residents and immigrants.
Explore the Sights of Turtle Bay-East Midtown
Before diving into the world of driving, take a moment to explore the beautiful sights of Turtle Bay-East Midtown. This area is home to iconic landmarks such as the United Nations Headquarters, Grand Central Terminal, and the lush greenery of Central Park. As you navigate through these bustling streets, you'll experience the vibrant energy that New York City is known for.
Tips for Future Drivers
For aspiring drivers in the Turtle Bay-East Midtown area, here are a couple of tips to help you on your journey:
Choose the Right Driving School: Look for a reputable driving school that provides comprehensive training and has experienced instructors. This will ensure that you receive quality education and guidance.
Practice Defensive Driving: New York City can be quite overwhelming, with heavy traffic and crowded streets. It's important to learn and practice defensive driving techniques to ensure your safety on the road.
Know the Traffic Rules: Familiarize yourself with the local traffic rules and regulations specific to New York. This knowledge will not only help you pass your driving test but also ensure that you are a responsible and law-abiding driver.
Be Patient: Obtaining a driver's license takes time and practice. Don't rush the process and be patient with yourself. With diligent effort and practice, you'll become a confident and skilled driver.
Driving License for Immigrants
For immigrants looking to obtain a driver's license in New York, there are a few additional steps to consider:
Have the Required Documents: Make sure you have the necessary identification documents, such as your immigration status documents, Social Security number, and proof of residence.
Take a Written Test: Immigrants who do not possess a valid out-of-country license will need to take a written test. Study the New York State Driver's Manual, available in multiple languages, to prepare for the exam.
Schedule a Road Test: Once you have passed the written test, schedule a road test with the Department of Motor Vehicles (DMV). Practice your driving skills beforehand to increase your chances of success.
Practice English Proficiency: It's essential to have a basic level of English proficiency to understand road signs and communicate effectively with law enforcement officers during your road test.
By following these tips, future drivers and immigrants in the Turtle Bay-East Midtown area can navigate the roads of New York City with confidence. Enroll in a driving school, embrace the local sights, and enjoy the freedom that comes with obtaining a driver's license.
Frequently Asked Questions and Answers about Driving School in Turtle Bay-East Midtown
What are the best driving schools in Turtle Bay-East Midtown?

Finding the best driving school in Turtle Bay-East Midtown depends on your preferences and needs. Check out our comprehensive list of driving schools in Turtle Bay-East Midtown to compare their services, reviews, and offerings. This will help you make an informed decision based on your requirements.

How do I choose the right driving school in Turtle Bay-East Midtown?

Choosing the right driving school is crucial for your learning journey. Consider factors like the school's reputation, instructor experience, lesson packages, and student reviews. Our directory provides detailed information about various driving schools in Turtle Bay-East Midtown, making it easier for you to find the one that suits you best.

What types of driving lessons are offered in Turtle Bay-East Midtown?

Turtle Bay-East Midtown's driving schools offer a range of lessons, including beginner courses, defensive driving, road test preparation, and more. Browse our directory to discover the diverse lessons available in Turtle Bay-East Midtown, each designed to cater to specific skill levels and driving goals.

How can I enroll in a driving school in Turtle Bay-East Midtown through your directory?

Enrolling in a driving school through our directory is simple. Visit the driving school's website or contact them directly using the information provided on our page. You can explore their offerings, schedules, and fees, and then follow their enrollment process to start your journey towards becoming a confident driver.
Driving schools districts near Turtle Bay-East Midtown