Driving schools in Greenpoint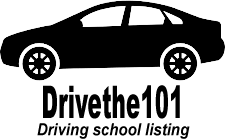 Sharkeys Auto Driving School
231 Norman Ave Ste 104 Greenpoint, NY 11222
Sharkeys Auto Driving School is located in New York and provides high-quality driving education to students in the surrounding area. With experienced instructors, flexible class schedules, and affordable prices, it's an ideal choice for those looking to learn to drive safely and confidently. Sharkeys Auto Driving School offers both classroom instruction and on-road training, ensuring that students are fully prepared for their driver's test. Students can also choose from a range of training packages to suit their individual needs and budget.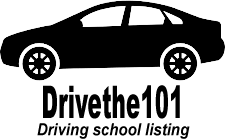 Polonia Driving School
NULL
Polonia Driving School in New York offers extensive driving training courses for both new learners and experienced drivers. With state-of-the-art onsite facilities and experienced instructors, Polonia Driving School provides comprehensive learning solutions to students that include a combination of classroom and practical sessions. Conveniently located in the heart of New York, the school offers flexible schedules and affordable pricing to help students achieve their driving goals efficiently and with confidence.
Driving Schools in Greenpoint
Are you looking for a reputable driving school in the Greenpoint area? Look no further! We have gathered some information about the top driving schools in Greenpoint to help you make an informed decision.
Why Choose Greenpoint for Driving Lessons?
Greenpoint, situated in the northern part of Brooklyn, New York, is a fantastic area for driving lessons. Known for its vibrant community and rich cultural heritage, Greenpoint offers a unique and enjoyable learning experience for aspiring drivers.
While taking driving lessons in Greenpoint, you will have the opportunity to explore the neighborhood's lively streets, charming brownstone houses, and picturesque parks. As you navigate through the scenic streets of Greenpoint, you will not only gain valuable driving skills but also get to appreciate the beauty of the area.
Tips for Future Drivers
Choose the Right Driving School: When selecting a driving school, make sure to research their reputation, instructor qualifications, and overall success rate. Look for schools that have experienced instructors who will provide comprehensive and safe driving lessons.
Practice Defensive Driving: Defensive driving skills are essential for every driver, regardless of their experience level. Focus on anticipating potential hazards, following traffic rules, and staying alert on the road. Defensive driving will not only keep you safe but also help you pass your driving test with flying colors.
Study the New York Driver's Manual: For immigrants or anyone unfamiliar with New York's driving rules and regulations, it is crucial to study the New York Driver's Manual. This manual contains all the necessary information about road signs, traffic laws, and driving techniques specific to New York. Familiarize yourself with this manual to increase your chances of success.
Take Advantage of Practice Tests: To prepare for the written portion of the driving test, take advantage of online practice tests. These tests will help you become comfortable with the format and content of the actual exam. Practicing regularly will boost your confidence and increase your chances of passing the written test on your first try.
Choose a Convenient Test Location: When scheduling your driving test, select a test location that is convenient for you. Consider the accessibility, parking availability, and the driving conditions of the area. Choosing a location that you are familiar with will help reduce test day nerves and increase your chances of success.
By following these tips and enrolling in a reputable driving school in Greenpoint, you will be well on your way to obtaining your driver's license in New York. Good luck on your journey, and safe driving!
Frequently Asked Questions and Answers about Driving School in Greenpoint
What are the best driving schools in Greenpoint?

Finding the best driving school in Greenpoint depends on your preferences and needs. Check out our comprehensive list of driving schools in Greenpoint to compare their services, reviews, and offerings. This will help you make an informed decision based on your requirements.

How do I choose the right driving school in Greenpoint?

Choosing the right driving school is crucial for your learning journey. Consider factors like the school's reputation, instructor experience, lesson packages, and student reviews. Our directory provides detailed information about various driving schools in Greenpoint, making it easier for you to find the one that suits you best.

What types of driving lessons are offered in Greenpoint?

Greenpoint's driving schools offer a range of lessons, including beginner courses, defensive driving, road test preparation, and more. Browse our directory to discover the diverse lessons available in Greenpoint, each designed to cater to specific skill levels and driving goals.

How can I enroll in a driving school in Greenpoint through your directory?

Enrolling in a driving school through our directory is simple. Visit the driving school's website or contact them directly using the information provided on our page. You can explore their offerings, schedules, and fees, and then follow their enrollment process to start your journey towards becoming a confident driver.
Driving schools districts near Greenpoint