Driving schools in Borough Park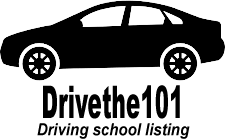 Brooklyn Driving School, Inc
4324 18th Ave Brooklyn, NY 11218
Brooklyn Driving School, Inc in New York offers professional driving courses to students who want to obtain a driver's license. The school is located in the heart of Brooklyn and boasts a team of experienced and certified driving instructors. The school offers flexible schedules and a variety of courses tailored to meet the needs of each student. Additionally, the driving school provides students with a comfortable and safe learning environment.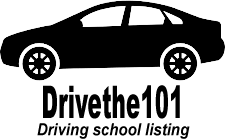 Brooklyn Driving School, Inc
4324 18th Ave Brooklyn, NY 11218
Brooklyn Driving School, Inc. is a New York-based driving school that helps students learn safe driving skills. It offers a range of courses that cater to both beginner and experienced drivers. The school employs highly experienced and certified instructors who provide comprehensive and personalized training to help students become confident and safe drivers. It also offers flexible scheduling options for learners to take classes at their convenience. With its convenient location and excellent training facilities, Brooklyn Driving School, Inc. is an ideal choice for those seeking to obtain their driver's license in New York.
Driving Schools in Borough Park
Borough Park, located in the southwestern part of Brooklyn, New York, is a vibrant and diverse neighborhood with a bustling community. If you reside in Borough Park and are looking to obtain your driver's license, there are several driving schools in the area that can help you achieve your goal. These driving schools offer comprehensive training programs designed to cater to individuals of all skill levels.
Why choose a driving school in Borough Park?
When choosing a driving school, it is crucial to opt for one that has a good reputation and is conveniently located in your neighborhood. By selecting a driving school in Borough Park, you can benefit from the following advantages:
Convenient location: With driving schools in close proximity to Borough Park, you can easily access the training center without having to commute over long distances.
Local knowledge: Driving instructors in Borough Park are familiar with the local traffic conditions, road signs, and regulations, allowing them to provide personalized guidance to help you navigate the area confidently.
Flexible schedules: Many driving schools in Borough Park offer flexible class timings, making it easier for you to balance your driving lessons with your other commitments.
Diverse training options: Whether you are a beginner or an experienced driver looking for a refresher course, driving schools in Borough Park provide a range of training programs tailored to meet your individual needs and skill level.
About Borough Park
Borough Park is known for its thriving community, bustling commercial streets, and vibrant atmosphere. The neighborhood is home to numerous ethnic communities, including a significant population of Orthodox Jews. It is also well-connected to other parts of Brooklyn and Manhattan through public transportation, making it a convenient place to learn to drive.
When not busy with your driving lessons, you can explore the sights and attractions of Borough Park. Some notable places to visit include the picturesque Sunset Park, renowned for its panoramic views of the Manhattan skyline, and the beautiful Prospect Park, offering lush green spaces for relaxation and recreation.
Tips for Future Drivers and Immigrants
If you are a future driver or an immigrant seeking to obtain a driver's license in New York, here are a couple of tips to help you navigate the process smoothly:
Understand the requirements: Familiarize yourself with the specific requirements set by the New York Department of Motor Vehicles (DMV) for obtaining a driver's license. This includes documentation, knowledge tests, and road tests.
Study the driving rules and regulations: Make sure to study the New York State Driver's Manual thoroughly. It contains essential information about traffic laws, road signs, and safe driving practices that you will need to know for your written and road tests.
Practice regularly: Consistent practice is key to building your confidence and improving your driving skills. Consider enrolling in a driving school that offers both classroom-based instruction and behind-the-wheel training.
Stay updated with road safety measures: Keep yourself informed about any updates or changes to the road safety measures and regulations in New York. This will help you drive safely and confidently on the roads.
By following these tips and enrolling in a reputable driving school in Borough Park or the surrounding area, you can be well on your way to achieving your goal of obtaining a driver's license in New York.
Frequently Asked Questions and Answers about Driving School in Borough Park
What are the best driving schools in Borough Park?

Finding the best driving school in Borough Park depends on your preferences and needs. Check out our comprehensive list of driving schools in Borough Park to compare their services, reviews, and offerings. This will help you make an informed decision based on your requirements.

How do I choose the right driving school in Borough Park?

Choosing the right driving school is crucial for your learning journey. Consider factors like the school's reputation, instructor experience, lesson packages, and student reviews. Our directory provides detailed information about various driving schools in Borough Park, making it easier for you to find the one that suits you best.

What types of driving lessons are offered in Borough Park?

Borough Park's driving schools offer a range of lessons, including beginner courses, defensive driving, road test preparation, and more. Browse our directory to discover the diverse lessons available in Borough Park, each designed to cater to specific skill levels and driving goals.

How can I enroll in a driving school in Borough Park through your directory?

Enrolling in a driving school through our directory is simple. Visit the driving school's website or contact them directly using the information provided on our page. You can explore their offerings, schedules, and fees, and then follow their enrollment process to start your journey towards becoming a confident driver.
Driving schools districts near Borough Park