Driving schools in East New York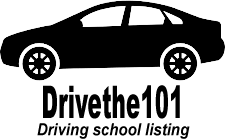 Mr Derrick Driving School
74 Pennsylvania Ave Brooklyn, NY 11207
Mr Derrick Driving School in New York offers high-quality driving instruction with professional instructors. Located in the heart of the city, the school provides flexible scheduling options to fit any student's busy lifestyle. With both classroom and in-car instruction available, students receive comprehensive training on safe driving techniques and rules of the road. Mr Derrick Driving School is committed to helping students become confident, responsible drivers.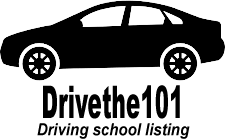 Mr Derrick Driving School
74 Pennsylvania Ave Brooklyn, NY 11207
Mr. Derrick Driving School in New York offers comprehensive and affordable driving courses for novice drivers. Located in a convenient location with easy access to public transportation, the school provides both classroom instruction and practical driving experience with certified instructors. Convenient scheduling options allow students to learn at their own pace, and flexible payment plans make it easier to budget for driving lessons. Overall, Mr. Derrick Driving School is an excellent choice for students looking to get reliable and affordable driver education in New York.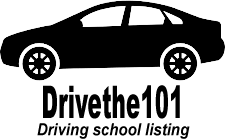 Villagran Commercial Driving School
2303 Pitkin Ave Brooklyn, NY 11207
Villagran Commercial Driving School is located in New York and offers a wide range of training programs for aspiring drivers. The school provides comprehensive training on driving skills for individuals of all ages. Their well-qualified instructors conduct both classroom and practical training sessions to ensure their students become confident and safe drivers on the road. With flexible scheduling options and competitive pricing, Villagran Commercial Driving School is an excellent choice for anyone looking to obtain a driver's license in New York.
Driving Schools in East New York: Learn to Drive with Confidence
If you're looking to embark on the exciting journey of obtaining a driver's license in the vibrant East New York area, you've come to the right place. Our driving schools are here to guide you through every step, ensuring you gain the skills and knowledge necessary to drive with confidence on the busy streets of New York City.
Discover the Sights of East New York
Located in the southeastern part of Brooklyn, East New York offers a diverse and culturally rich environment for new drivers to explore. After completing your driving lessons, take a moment to visit some of the area's notable attractions:
Brooklyn Children's Museum: Engage in interactive exhibits and educational programs at the oldest children's museum in the world.
Highland Park: Enjoy the serene beauty of this 190-acre park, featuring hiking trails, sports fields, and picnic areas.
Gateway Center Mall: Indulge in a shopping spree or catch the latest blockbuster movie at this bustling retail complex.
Red Hook Recreation Area: Engage in outdoor activities, including fishing, kayaking, and soccer, in this waterfront park offering stunning views of the Hudson River.
Tips for Future Drivers and Immigrants
Whether you are a local resident or an immigrant hoping to obtain a driver's license in New York, here are a few valuable tips to help you navigate the process efficiently:
Familiarize Yourself with New York Driving Laws: Study the state's traffic laws, road signs, and right-of-way rules. Understanding and adhering to these regulations is essential for safe driving and passing the driving test.
Take Professional Lessons: Enroll in driving lessons offered by reputable driving schools. Professional instructors will provide you with the necessary skills and knowledge to navigate New York City's unique driving challenges.
Practice Defensive Driving: Defensive driving techniques are essential in a bustling city like New York. Learn to anticipate and react to potential hazards on the road to ensure your safety and that of other road users.
Prepare for the Road Test: Practice regularly and take mock road tests to familiarize yourself with the exam format. Remember to bring all required documents and arrive well-prepared on the day of your road test.
Utilize Online Resources: New York DMV's official website offers valuable resources, including practice tests, study guides, and appointment scheduling systems. Take advantage of these resources to streamline your licensing process.
By following these tips and enrolling in our driving schools in East New York, you'll be well on your way to obtaining your driver's license and confidently navigating the streets of New York City. Start your journey towards independence and mobility today!
Frequently Asked Questions and Answers about Driving School in East New York
What are the best driving schools in East New York?

Finding the best driving school in East New York depends on your preferences and needs. Check out our comprehensive list of driving schools in East New York to compare their services, reviews, and offerings. This will help you make an informed decision based on your requirements.

How do I choose the right driving school in East New York?

Choosing the right driving school is crucial for your learning journey. Consider factors like the school's reputation, instructor experience, lesson packages, and student reviews. Our directory provides detailed information about various driving schools in East New York, making it easier for you to find the one that suits you best.

What types of driving lessons are offered in East New York?

East New York's driving schools offer a range of lessons, including beginner courses, defensive driving, road test preparation, and more. Browse our directory to discover the diverse lessons available in East New York, each designed to cater to specific skill levels and driving goals.

How can I enroll in a driving school in East New York through your directory?

Enrolling in a driving school through our directory is simple. Visit the driving school's website or contact them directly using the information provided on our page. You can explore their offerings, schedules, and fees, and then follow their enrollment process to start your journey towards becoming a confident driver.
Driving schools districts near East New York