Driving schools in Lindenwood-Howard Beach
We can find all driving school on our website!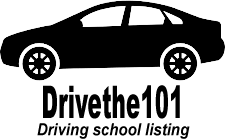 Ranks Driving School Inc
96-01 Libery Ave Ozone Park, NY 11417
Ranks Driving School Inc in New York is a reliable option for students seeking to learn how to drive. Located conveniently in New York City, Ranks Driving School provides quality driver education services designed to prepare learners for the challenges of the road. The school's experienced instructors tailor their programs to suit both beginners and experienced drivers seeking to learn new skills. With flexible schedules and affordable tuition fees, students can be sure to receive value for their money and gain the confidence and skills necessary to be safe and responsible drivers on the road.