Driving schools in West Farms-Bronx River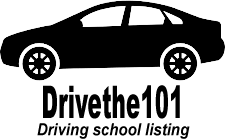 Bennys Auto Driving School
1477 Westchester Ave Bronx, NY 10472
Bennys Auto Driving School in New York offers comprehensive driving lessons for future drivers. Located in a convenient location, students will be taught by professional instructors with years of experience in the industry. The school provides both theoretical and practical courses to ensure that students are well-prepared for their driving test. With flexible schedules to fit every student's needs, Bennys Auto Driving School also offers affordable packages to make driving lessons more accessible for everyone.
Discover the Best Driving Schools in the West Farms-Bronx River Area
Welcome to the West Farms-Bronx River area, a vibrant and diverse neighborhood in the Bronx, New York. If you're looking to learn how to drive or improve your driving skills, you've come to the right place. This area is home to some of the best driving schools in New York City, offering comprehensive driver training programs for both beginners and experienced drivers.
Experience the Sights of West Farms-Bronx River
Before you embark on your driving journey, take the time to explore the attractions of the West Farms-Bronx River area. Immerse yourself in the rich cultural heritage of the Bronx by visiting the Bronx Museum of the Arts or strolling through the stunning Bronx Zoo. For nature enthusiasts, the nearby Bronx River offers a peaceful setting for a leisurely walk or bike ride.
Top Tips for Future Drivers and Immigrants
Are you a future driver or an immigrant looking to obtain a driver's license in New York? Here are a couple of helpful tips to get you on the road:
Understand the requirements: Familiarize yourself with the driver's license requirements in New York. Check if you are eligible and ensure you have the necessary documentation.
Enroll in a reputable driving school: To gain the skills and knowledge needed to pass the driving test, it's highly recommended to enroll in a reputable driving school. Look for schools that offer comprehensive programs tailored to meet your specific needs.
Practice regularly: Consistency is key when learning to drive. Make sure to practice regularly and take advantage of any practice sessions offered by your driving school. The more you practice, the more confident you'll become behind the wheel.
Study the driver's manual: Take the time to study the New York State driver's manual thoroughly. Familiarize yourself with the rules of the road, traffic signs, and driving techniques. This will greatly enhance your chances of passing the written exam.
Prepare for the road test: Practice specific maneuvers and techniques that are commonly tested during the road exam. This includes parallel parking, lane changes, and obeying traffic signals. Remember, practice makes perfect!
With the abundance of driving schools in the West Farms-Bronx River area and these helpful tips, you'll be well on your way to obtaining your driver's license in New York. Whether you're a beginner or an experienced driver, take the first step towards driving success by choosing one of the reputable driving schools in this neighborhood.
Frequently Asked Questions and Answers about Driving School in West Farms-Bronx River
What are the best driving schools in West Farms-Bronx River?

Finding the best driving school in West Farms-Bronx River depends on your preferences and needs. Check out our comprehensive list of driving schools in West Farms-Bronx River to compare their services, reviews, and offerings. This will help you make an informed decision based on your requirements.

How do I choose the right driving school in West Farms-Bronx River?

Choosing the right driving school is crucial for your learning journey. Consider factors like the school's reputation, instructor experience, lesson packages, and student reviews. Our directory provides detailed information about various driving schools in West Farms-Bronx River, making it easier for you to find the one that suits you best.

What types of driving lessons are offered in West Farms-Bronx River?

West Farms-Bronx River's driving schools offer a range of lessons, including beginner courses, defensive driving, road test preparation, and more. Browse our directory to discover the diverse lessons available in West Farms-Bronx River, each designed to cater to specific skill levels and driving goals.

How can I enroll in a driving school in West Farms-Bronx River through your directory?

Enrolling in a driving school through our directory is simple. Visit the driving school's website or contact them directly using the information provided on our page. You can explore their offerings, schedules, and fees, and then follow their enrollment process to start your journey towards becoming a confident driver.
Driving schools districts near West Farms-Bronx River