Driving schools in Van Cortlandt Village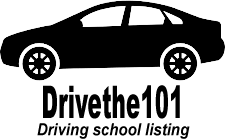 On Time Driving School
3340 Fort Independence St Bronx, NY 10463
On Time Driving School is located in the bustling city of New York, making it an ideal choice for those seeking convenience and accessibility when it comes to learning how to drive. The school offers various courses and programs tailored to the specific needs of their students, with flexible schedules to fit any lifestyle. The trained and certified instructors provide a supportive environment for learning and provide personalized attention to each student. Furthermore, the driving school's modern fleet of vehicles with state-of-the-art safety features ensures students receive a high-quality education.
Welcome to Van Cortlandt Village Driving Schools
Are you looking to become a confident and skilled driver? Look no further than Van Cortlandt Village Driving Schools. Our professional instructors are dedicated to providing high-quality driving lessons and ensuring that you are well-prepared for the road ahead.
Sights of Van Cortlandt Village
As you embark on your driving journey, Van Cortlandt Village offers a charming and picturesque neighborhood to explore. Here are some sights worth checking out:
Van Cortlandt Park: Take a break from driving and immerse yourself in nature at this beautiful park. Enjoy a scenic walk, go for a run, or have a picnic.
The Van Cortlandt House Museum: Discover the rich history of Van Cortlandt Village by visiting this well-preserved Georgian-style mansion. Explore the exhibits and learn about the area's past.
The Bronx Zoo: Just a short drive away, the Bronx Zoo is a must-visit destination. Experience the world of wildlife and conservation through various exhibits and activities.
While you master your driving skills, don't forget to explore the sights and attractions that make Van Cortlandt Village a unique and vibrant community.
Driving Tips for Future Drivers
Practice Defensive Driving: Being aware of your surroundings and anticipating potential hazards is crucial for safe driving. Always be prepared to react and follow traffic rules.
Take Advantage of Practice Tests: Familiarize yourself with the rules of the road and practice for your written exam by utilizing online practice tests. This will boost your confidence and increase your chances of success.
Consider Professional Driving Lessons: Enrolling in professional driving lessons will not only provide you with the necessary skills but also help you navigate the complexities of New York's driving requirements.
Tips for Immigrants Obtaining a Driver's License in New York
Know the Requirements: Familiarize yourself with the specific requirements for obtaining a driver's license as an immigrant in New York. This may include providing certain identification documents and proof of residency.
Enroll in an ESL Driving Program: Consider joining an ESL driving program that caters to non-English speakers. These programs can help you overcome language barriers and increase your understanding of traffic signs and laws.
Study the Driver's Manual: Take the time to thoroughly study the New York State Driver's Manual. It contains important information about traffic laws, road signs, and safe driving practices.
Practice, Practice, Practice: Gain confidence and enhance your driving skills by practicing regularly. Find an experienced instructor who can guide you through the intricacies of driving in New York.
At Van Cortlandt Village Driving Schools, we are committed to ensuring that all aspiring drivers, including immigrants, receive the support and guidance they need to obtain their driver's license efficiently and safely.
Contact us today to enroll in our comprehensive driving programs and embark on your journey to becoming a skilled and responsible driver.
Frequently Asked Questions and Answers about Driving School in Van Cortlandt Village
What are the best driving schools in Van Cortlandt Village?

Finding the best driving school in Van Cortlandt Village depends on your preferences and needs. Check out our comprehensive list of driving schools in Van Cortlandt Village to compare their services, reviews, and offerings. This will help you make an informed decision based on your requirements.

How do I choose the right driving school in Van Cortlandt Village?

Choosing the right driving school is crucial for your learning journey. Consider factors like the school's reputation, instructor experience, lesson packages, and student reviews. Our directory provides detailed information about various driving schools in Van Cortlandt Village, making it easier for you to find the one that suits you best.

What types of driving lessons are offered in Van Cortlandt Village?

Van Cortlandt Village's driving schools offer a range of lessons, including beginner courses, defensive driving, road test preparation, and more. Browse our directory to discover the diverse lessons available in Van Cortlandt Village, each designed to cater to specific skill levels and driving goals.

How can I enroll in a driving school in Van Cortlandt Village through your directory?

Enrolling in a driving school through our directory is simple. Visit the driving school's website or contact them directly using the information provided on our page. You can explore their offerings, schedules, and fees, and then follow their enrollment process to start your journey towards becoming a confident driver.
Driving schools districts near Van Cortlandt Village