Driving schools in Canarsie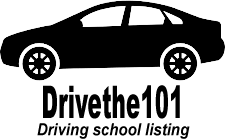 Great Legacy Auto School
8402 Flatlands Ave Brooklyn, NY 11236
Great Legacy Auto School is a reputable driving school located in New York. With flexible schedules, patient instructors, and state-of-the-art technology, students can expect to receive excellent driver training. The school offers both classroom and behind-the-wheel instruction, including defensive driving and pre-licensing courses. With its focus on safety and personalized attention, Great Legacy Auto School is an ideal choice for anyone looking to learn to drive in the bustling city of New York.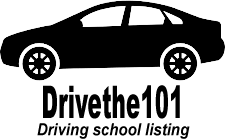 Tineo Driving School
856 New Lots Ave New York, NY 11208
Tineo Driving School in New York is conveniently located in the heart of the city, offering easy access for anyone seeking driving lessons. With experienced and patient instructors, they provide flexible scheduling and different packages to fit every student's needs and budget. The school offers both classroom and behind-the-wheel instruction, and has an excellent track record of producing safe and skilled drivers.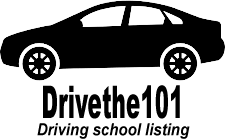 Great Legacy Auto School
8402 Flatlands Ave Brooklyn, NY 11236
Great Legacy Auto School is a driving school located in New York, offering both classroom and in-car training to students. Their certified instructors provide flexible schedules for students' convenience. The school also offers specialized programs for defensive driving and road test preparation.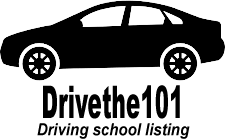 Tineo Driving School
856 New Lots Ave New York, NY 11208
Tineo Driving School is located in New York, offering professional driving courses for novice and experienced drivers alike. With highly qualified and experienced instructors, the school teaches students a variety of driving skills in a safe and supportive environment. The school provides flexible training schedules and affordable rates. Students can also benefit from online study materials and mock tests to enhance their knowledge and performance on the road.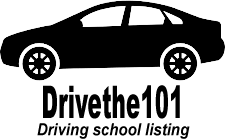 Flavors Driving School
105-28 Crossbay Blvd Jamaica, NY 11417
Flavors Driving School, located in New York, offers comprehensive driving lessons to prepare future drivers for the road. With experienced instructors, flexible scheduling, and affordable rates, students can learn to drive safely and confidently. The driving school teaches everything from basic skills to advanced maneuvers and offers both classroom and behind-the-wheel training. With a focus on safety and convenience for their students, Flavors Driving School provides a positive learning experience for all.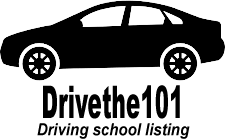 Adjustable Driving School
970 E 89th St Brooklyn, NY 11236
Adjustable Driving School in New York offers comprehensive driving lessons with experienced instructors. Located conveniently in the city center, it offers flexible schedules to accommodate students' needs. The driving school boasts a high success rate for passing road tests and affordable pricing for various packages.
Welcome to Canarsie Driving School
Are you ready to hit the road? Look no further than Canarsie Driving School, your trusted partner in helping new drivers achieve their goals. Located in the vibrant Canarsie area of New York, our driving school offers comprehensive driving courses tailored to meet the needs of individuals from all walks of life.
Explore the Sights of Canarsie
Before diving into the details of our driving programs, let's take a moment to appreciate the beauty of Canarsie. This charming neighborhood is known for its scenic waterfront views, serene parks, and diverse culinary scene. Take a stroll along Jamaica Bay and enjoy the peaceful ambiance, or visit Canarsie Pier to witness breathtaking sunsets. With numerous parks and recreational areas, Canarsie provides an ideal backdrop for learning how to drive in a relaxed environment.
Tips for Future Drivers
Be Familiar with Traffic Laws: Understanding the traffic laws and regulations of New York is crucial for all drivers. Study the driver's handbook thoroughly and familiarize yourself with the rules of the road.
Practice Defensive Driving: New York City is known for its bustling streets and heavy traffic. Develop defensive driving skills to handle unpredictable situations and anticipate potential risks on the road.
Enroll in a Professional Driving School: Getting professional driving instruction is key to becoming a safe and confident driver. At Canarsie Driving School, our experienced instructors will guide you through every step of the learning process.
Stay Calm and Patient: Learning to drive can be overwhelming, especially for newcomers. Stay calm, be patient with yourself, and trust in your abilities. With practice, you will gain the necessary skills and confidence to succeed.
Getting a Driver's License in New York
If you are an immigrant looking to obtain a driver's license in New York, follow these steps to streamline the process:
Obtain the Required Documents: Make sure to have the necessary identification and legal documents, such as your passport, visa, social security number, and proof of residency.
Apply for a Learner's Permit: Visit your local Department of Motor Vehicles (DMV) office to apply for a learner's permit. Pass the written test and pay the required fees to obtain your permit.
Complete a Driver's Education Course: Enroll in a state-approved driver's education course, such as those offered at Canarsie Driving School, to fulfill the mandatory 5-hour pre-licensing course requirement.
Practice with a Licensed Driver: Once you have your learner's permit, practice driving under the supervision of a licensed driver who is at least 21 years old and has at least one year of driving experience.
Schedule and Pass the Road Test: When you feel ready, schedule your road test with the DMV. Demonstrate your driving skills and knowledge of the rules of the road to earn your driver's license.
Remember, getting a driver's license is an important step towards independence and mobility. At Canarsie Driving School, we are dedicated to helping you become a confident and responsible driver. Contact us today to start your journey on the road to success!
Frequently Asked Questions and Answers about Driving School in Canarsie
What are the best driving schools in Canarsie?

Finding the best driving school in Canarsie depends on your preferences and needs. Check out our comprehensive list of driving schools in Canarsie to compare their services, reviews, and offerings. This will help you make an informed decision based on your requirements.

How do I choose the right driving school in Canarsie?

Choosing the right driving school is crucial for your learning journey. Consider factors like the school's reputation, instructor experience, lesson packages, and student reviews. Our directory provides detailed information about various driving schools in Canarsie, making it easier for you to find the one that suits you best.

What types of driving lessons are offered in Canarsie?

Canarsie's driving schools offer a range of lessons, including beginner courses, defensive driving, road test preparation, and more. Browse our directory to discover the diverse lessons available in Canarsie, each designed to cater to specific skill levels and driving goals.

How can I enroll in a driving school in Canarsie through your directory?

Enrolling in a driving school through our directory is simple. Visit the driving school's website or contact them directly using the information provided on our page. You can explore their offerings, schedules, and fees, and then follow their enrollment process to start your journey towards becoming a confident driver.
Driving schools districts near Canarsie