Driving schools in Norwood
We can find all driving school on our website!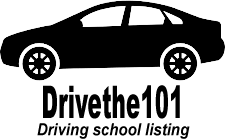 Vaswani Driving Academy
3070 Bainbridge Ave Bronx, NY 10467
Vaswani Driving Academy is located in New York, conveniently accessible for both city and suburban residents. They offer personalized driving instruction, including lessons for beginners, road test practice, and defensive driving courses. The academy's experienced and certified instructors use modern vehicles equipped with safety features to ensure that students receive the highest quality education. With flexible scheduling and competitive pricing, Vaswani Driving Academy is an excellent choice for students looking to learn how to drive safely and confidently.