Driving schools in Norwood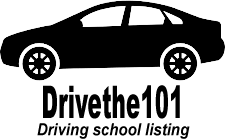 Vaswani Driving Academy
3070 Bainbridge Ave Bronx, NY 10467
Vaswani Driving Academy is located in New York, conveniently accessible for both city and suburban residents. They offer personalized driving instruction, including lessons for beginners, road test practice, and defensive driving courses. The academy's experienced and certified instructors use modern vehicles equipped with safety features to ensure that students receive the highest quality education. With flexible scheduling and competitive pricing, Vaswani Driving Academy is an excellent choice for students looking to learn how to drive safely and confidently.
Driving Schools in Norwood: Learn to Drive in the Heart of New York
Explore Norwood: A Vibrant Neighborhood with Unique Attractions
Welcome to Norwood, a lively neighborhood nestled in the heart of New York City. Known for its diverse community, Norwood offers an array of cultural experiences, delightful restaurants, and an inviting atmosphere. As you embark on your journey to obtain a driver's license, take some time to explore the sights and sounds of this vibrant area.
Discover Norwood's Sights and Landmarks
Visit the beautiful Williamsbridge Oval, a park with lush greenery and recreational facilities perfect for unwinding after a driving lesson.
Explore the rich historical heritage of the area by strolling along Bainbridge Avenue, where you'll find stunning brownstones and iconic landmarks.
Indulge in delicious cuisine from around the world at the local restaurants, allowing you to experience the diverse flavors Norwood has to offer.
Discover unique shopping opportunities and explore the local boutiques, where you can find trendy fashion and one-of-a-kind treasures.
Experience the vibrant nightlife and entertainment scene, with various venues offering live music, theater, and comedy shows.
Tips for Future Drivers
Are you ready to hit the road and obtain your driver's license? Here are some tips to help you on your journey:
Choose a reputable driving school that provides comprehensive learning programs and experienced instructors. Look for reviews and recommendations from previous students to ensure quality instruction.
Practice regularly and take advantage of driving simulation tools or online practice tests to familiarize yourself with the rules of the road.
Be patient and persistent – learning to drive takes time and practice. Embrace each lesson as an opportunity to improve your skills and build your confidence behind the wheel.
Driving as an Immigrant in New York
If you are an immigrant seeking to obtain a driver's license in New York City, here are a couple of tips to help streamline the process:
Review the requirements set by the New York Department of Motor Vehicles (DMV) specifically for immigrants to ensure you have the necessary documentation and qualifications.
Consider taking advantage of specialized driving programs that cater to immigrants, providing language support and tailored instruction to help you navigate the licensing process more efficiently.
Stay up to date with new regulations and requirements by regularly checking the official DMV website or consulting with knowledgeable professionals.
Embark on your journey towards becoming a confident driver in Norwood, where experienced instructors and a flourishing community await. Enjoy the process, embrace the unique charm of the area, and soon you'll be navigating the streets of New York with ease!
Frequently Asked Questions and Answers about Driving School in Norwood
What are the best driving schools in Norwood?

Finding the best driving school in Norwood depends on your preferences and needs. Check out our comprehensive list of driving schools in Norwood to compare their services, reviews, and offerings. This will help you make an informed decision based on your requirements.

How do I choose the right driving school in Norwood?

Choosing the right driving school is crucial for your learning journey. Consider factors like the school's reputation, instructor experience, lesson packages, and student reviews. Our directory provides detailed information about various driving schools in Norwood, making it easier for you to find the one that suits you best.

What types of driving lessons are offered in Norwood?

Norwood's driving schools offer a range of lessons, including beginner courses, defensive driving, road test preparation, and more. Browse our directory to discover the diverse lessons available in Norwood, each designed to cater to specific skill levels and driving goals.

How can I enroll in a driving school in Norwood through your directory?

Enrolling in a driving school through our directory is simple. Visit the driving school's website or contact them directly using the information provided on our page. You can explore their offerings, schedules, and fees, and then follow their enrollment process to start your journey towards becoming a confident driver.
Driving schools districts near Norwood