Driving schools in Mount Hope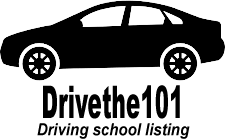 Pedro Driving School
2058 Creston Ave Bronx, NY 10453
Pedro Driving School, located in New York, offers a comprehensive driving education program with experienced instructors and affordable prices. They offer both classroom and on-road training, as well as flexible scheduling to accommodate students' needs. With a focus on safety and building confidence behind the wheel, Pedro Driving School is an excellent choice for anyone looking to obtain their driver's license in New York.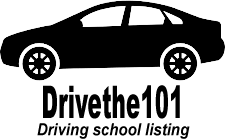 Esther Auto Driving School Corporation
1840 Grand Concourse Bronx, NY 10457
Esther Auto Driving School Corporation is a reputable driving school located in New York. The school offers a variety of courses for both beginner and experienced drivers, including classroom instruction, on-road training, and defensive driving techniques. With flexible scheduling and experienced instructors, students can choose a training program that best fits their needs and busy schedule. Whether you are looking for a comprehensive course or just need a refresher, Esther Auto Driving School Corporation is a great choice for learning to drive safely and confidently on the busy streets of New York.
Driving Schools in Mount Hope Area
Discover the Sights of Mount Hope
Located in the vibrant borough of the Bronx, Mount Hope offers a diverse range of attractions for both residents and visitors. Immerse yourself in the rich cultural tapestry of this neighborhood as you embark on your journey to obtain a driver's license. In between your driving lessons, take a moment to explore some of the captivating sights in the area:
Yankee Stadium: Catch a baseball game or take a stadium tour in one of the most iconic sports venues in the world.
Bronx Museum of the Arts: Experience contemporary and modern art exhibitions that celebrate the local artistic talent.
Bronx Zoo: Encounter a diverse array of wildlife, from lions and elephants to exotic birds and reptiles.
Little Italy: Indulge in authentic Italian cuisine, stroll through charming streets, and savor the lively atmosphere.
Botanical Gardens: Unwind in the tranquil oasis of the New York Botanical Garden, home to stunning landscapes and thousands of plant species.
Tips for Future Drivers and Immigrants
Whether you're a local or an immigrant settling into Mount Hope, getting your driver's license in New York can be a significant step toward independence and mobility. Here are a couple of helpful tips to streamline the process:
Enroll in a trusted driving school: Choose a reputable driving school in the Mount Hope area that offers comprehensive training and has certified instructors. They can guide you through the entire licensing process, from permit application to road test preparation.
Familiarize yourself with New York's driving regulations: Take the time to study the rules and regulations specific to New York State. Review the driver's manual, learn about traffic laws, and practice safe driving techniques.
Practice makes perfect: Regularly practice your driving skills with a licensed adult in various road conditions. Focus on improving your confidence, maneuvering abilities, and understanding of road signs and markings.
Prepare for the written exam: Prioritize studying for the written exam, which tests your knowledge of traffic signs, signals, and laws. Utilize online practice tests and study guides to reinforce your understanding of driving theory.
Schedule your road test wisely: Once you've obtained your learner's permit, schedule your road test well in advance. Be prepared to demonstrate your driving skills comfortably, confidently, and by following all traffic laws on the day of the test.
By following these tips and immersing yourself in the sights and sounds of Mount Hope, you'll be well on your way to a successful journey towards obtaining your New York driver's license.
Frequently Asked Questions and Answers about Driving School in Mount Hope
What are the best driving schools in Mount Hope?

Finding the best driving school in Mount Hope depends on your preferences and needs. Check out our comprehensive list of driving schools in Mount Hope to compare their services, reviews, and offerings. This will help you make an informed decision based on your requirements.

How do I choose the right driving school in Mount Hope?

Choosing the right driving school is crucial for your learning journey. Consider factors like the school's reputation, instructor experience, lesson packages, and student reviews. Our directory provides detailed information about various driving schools in Mount Hope, making it easier for you to find the one that suits you best.

What types of driving lessons are offered in Mount Hope?

Mount Hope's driving schools offer a range of lessons, including beginner courses, defensive driving, road test preparation, and more. Browse our directory to discover the diverse lessons available in Mount Hope, each designed to cater to specific skill levels and driving goals.

How can I enroll in a driving school in Mount Hope through your directory?

Enrolling in a driving school through our directory is simple. Visit the driving school's website or contact them directly using the information provided on our page. You can explore their offerings, schedules, and fees, and then follow their enrollment process to start your journey towards becoming a confident driver.
Driving schools districts near Mount Hope