Driving schools in Bedford Park-Fordham North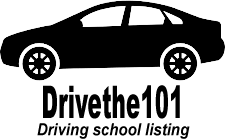 Atlas Driving School
9402 77th St Ozone Park, NY 11416
Atlas Driving School is located in the heart of New York, offering students easy access to its modern facilities and knowledgeable instructors. With flexible training schedules and affordable prices, students can be confident that they will receive the highest quality of instruction on their path to becoming skilled and safe drivers. The school also offers a variety of courses, from beginner to advanced, and provides both classroom and behind-the-wheel training.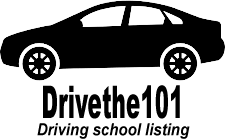 Driving School
387 E 167th St Bronx, NY 10456
This New York driving school offers a range of courses for students of all skill levels. With experienced and certified instructors, students receive personalized instruction in the classroom and behind the wheel. Classes are offered at convenient times and locations throughout the city, and students have access to modern equipment and vehicles. Whether you're a first-time driver or want to improve your skills, this driving school has something to offer.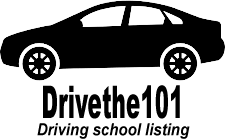 Tiffany Driving School
2559 31st St Astoria, NY 11106
Tiffany Driving School is located in New York and offers comprehensive driver education programs. They provide both classroom and behind-the-wheel training, with experienced and licensed instructors. The school offers flexible schedules, individualized instruction, and affordable rates. With a focus on safety and excellence, Tiffany Driving School is an excellent choice for anyone looking to become a confident and responsible driver in New York City.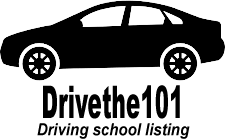 On Time Driving School
3340 Fort Independence St Bronx, NY 10463
On Time Driving School is located in the bustling city of New York, making it an ideal choice for those seeking convenience and accessibility when it comes to learning how to drive. The school offers various courses and programs tailored to the specific needs of their students, with flexible schedules to fit any lifestyle. The trained and certified instructors provide a supportive environment for learning and provide personalized attention to each student. Furthermore, the driving school's modern fleet of vehicles with state-of-the-art safety features ensures students receive a high-quality education.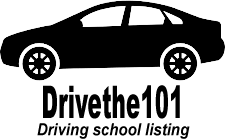 Greenpoint Driving School
6632 Forest Ave Queens, NY 11385
Greenpoint Driving School is a reputable institution located in New York that offers comprehensive training programs to both new and experienced drivers. They provide flexible schedules, affordable prices, and experienced instructors who will guide students through all aspects of driving. With modern equipment and a supportive learning environment, students can gain the skills, confidence, and knowledge necessary to become safe and responsible drivers on the road. Greenpoint Driving School is a perfect choice for anyone looking for quality training that fits their busy lifestyle.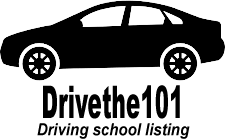 Mr Yang Driving School
4125 Kissena Blvd Ste 128A Flushing, NY 11355
Mr. Yang Driving School in New York is a reputable school that provides in-class and behind-the-wheel training for students of varying experience levels. Conveniently located in the heart of the city, the school offers flexible class schedules and affordable pricing. The school's experienced and certified instructors are committed to providing a safe and supportive environment to help students learn the skills needed to become safe and confident drivers.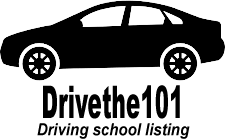 Perlas Auto Driving School
39 Park Hill Ave Yonkers, NY 10701
Perlas Auto Driving School in New York offers comprehensive driving lessons for all skill levels. Conveniently located near public transportation, their certified instructors provide training for manual and automatic vehicles. Flexible scheduling options and affordable prices make this school the perfect choice for any learner driver.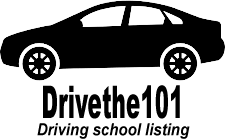 Vargas Driving School
1286 Saint Nicholas Ave New York, NY 10033
Vargas Driving School, located in New York, offers comprehensive training courses for new drivers. Their programs include classroom instruction, hands-on driving practice, and personalized coaching to ensure safe and confident driving. With flexible scheduling and affordable rates, Vargas Driving School is the perfect choice for busy students looking to earn their license and improve their driving skills.
Explore Driving Schools in the Bedford Park-Fordham North Area
Are you eager to embark on your journey to become a skilled driver? Look no further than the diverse and bustling neighborhood of Bedford Park-Fordham North, located in the Bronx, New York. With its vibrant streets and rich cultural history, this area is not only the perfect place to learn how to drive, but also offers a myriad of attractions to explore as you embark on your driving school adventure.
Discover the Sights
Before you begin your driving lessons, take some time to embrace the sights and experiences that Bedford Park-Fordham North has to offer. Start your journey by exploring the renowned New York Botanical Garden, where you can immerse yourself in the beauty of nature. Take a peaceful stroll along the tree-lined paths, admire the breathtaking flowers, or simply find a cozy spot to relax and reflect.
For history enthusiasts, the Edgar Allan Poe Cottage is a must-visit. Step back in time and learn about the iconic poet's life in this charming landmark. The picturesque Poe Park is also a great place to unwind and enjoy some recreational activities after a long day of driving lessons.
Tips for Future Drivers
As you gear up to obtain your driver's license in the fast-paced city of New York, both newcomers and seasoned residents can benefit from a few helpful tips:
Enroll in a reputable driving school: Choose a driving school in the Bedford Park-Fordham North area with experienced instructors who can guide you through the traffic laws and regulations specific to New York.
Practice defensive driving: With the bustling streets and constant flow of traffic, it's crucial to prioritize defensive driving techniques. Stay alert, anticipate potential hazards, and always obey traffic rules to ensure your safety.
Know the city's quirks: Familiarize yourself with the unique driving features of New York City, such as one-way streets, bike lanes, and pedestrian-heavy areas. Being aware of these nuances will help you navigate the roads confidently.
Stay calm and patient: Driving in New York can be intense at times, but it's essential to remain calm and patient. Embrace the city's vibrant energy and adapt to its fast-paced rhythm while keeping a cool head behind the wheel.
Embarking on your driving journey in the Bedford Park-Fordham North area promises both educational and entertaining experiences. Take advantage of the nearby attractions, while following these tips, to maximize your driving school journey and become a skilled and confident driver on the lively streets of New York.
Frequently Asked Questions and Answers about Driving School in Bedford Park-Fordham North
What are the best driving schools in Bedford Park-Fordham North?

Finding the best driving school in Bedford Park-Fordham North depends on your preferences and needs. Check out our comprehensive list of driving schools in Bedford Park-Fordham North to compare their services, reviews, and offerings. This will help you make an informed decision based on your requirements.

How do I choose the right driving school in Bedford Park-Fordham North?

Choosing the right driving school is crucial for your learning journey. Consider factors like the school's reputation, instructor experience, lesson packages, and student reviews. Our directory provides detailed information about various driving schools in Bedford Park-Fordham North, making it easier for you to find the one that suits you best.

What types of driving lessons are offered in Bedford Park-Fordham North?

Bedford Park-Fordham North's driving schools offer a range of lessons, including beginner courses, defensive driving, road test preparation, and more. Browse our directory to discover the diverse lessons available in Bedford Park-Fordham North, each designed to cater to specific skill levels and driving goals.

How can I enroll in a driving school in Bedford Park-Fordham North through your directory?

Enrolling in a driving school through our directory is simple. Visit the driving school's website or contact them directly using the information provided on our page. You can explore their offerings, schedules, and fees, and then follow their enrollment process to start your journey towards becoming a confident driver.
Driving schools districts near Bedford Park-Fordham North