Driving schools in Westchester-Unionport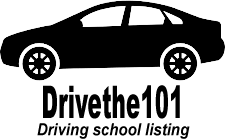 Six Step Formula Driving
1134 Castle Hill Ave Bronx, NY 10462
Six Step Formula Driving is a leading driving school in New York City that provides high-quality and affordable driver education to its students. With experienced and friendly instructors, modern vehicles, flexible schedules, and personalized approach to learning, Six Step Formula ensures that each student receives exceptional training and support. Whether you're a beginner or an experienced driver, Six Step Formula Driving has the perfect program to help you achieve your goals and become a confident and safe driver on the road.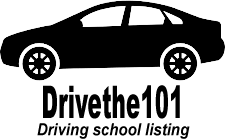 Driving Easy Driving School
1404 Zerega Ave Bronx, NY 10462
Driving Easy Driving School in New York is a top-rated driving school that offers comprehensive driving instruction with a focus on safety and convenience. Located in the heart of New York City, the school is easily accessible and offers flexible scheduling to accommodate the busy lifestyles of its students. Driving Easy Driving School provides both classroom and behind-the-wheel instruction, with experienced and certified instructors who work to provide a personalized learning experience for each student. With a commitment to providing quality training and support, Driving Easy Driving School is the perfect choice for anyone looking to get their driver's license in New York.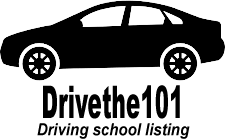 Ruki Auto Driving School
2152 B Westchester Ave The Bronx, NY 10462
Ruki Auto Driving School is located in New York and offers comprehensive driver training for beginners and experienced drivers. With flexible schedules and affordable rates, students of all levels can learn to drive with ease. The school provides both classroom and behind-the-wheel training with experienced and licensed instructors. Additionally, Ruki Auto Driving School prides itself on its high success rate for students passing their driving tests on the first try.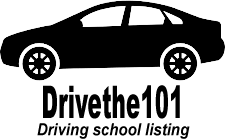 Caribbean Driving Institute
2357 Westchester Ave Bronx, NY 10462
Caribbean Driving Institute in New York offers comprehensive driver training programs for new and experienced drivers. With convenient locations across the city, students have easy access to quality instruction and hands-on experience behind the wheel. Their courses include classroom instruction and behind-the-wheel training with certified instructors, making it easy for students to meet their goals and obtain their driver's licenses in a timely and efficient manner.
Driving Schools in the Westchester-Unionport Area
Welcome to the Westchester-Unionport area, where you can find excellent driving schools to help you pave the way towards a successful driving career. Whether you are a local resident or an immigrant seeking to obtain a driver's license in New York, these driving schools have got you covered!
Explore the Sights of Westchester-Unionport
Before diving into the world of driving schools, take a moment to explore the sights and attractions this vibrant area offers. From beautiful parks and charming neighborhoods to bustling shopping centers and delicious eateries, Westchester-Unionport has something for everyone.
If you enjoy spending time outdoors, be sure to visit the stunning Pelham Bay Park, where you can take a leisurely stroll, have a picnic, or engage in various recreational activities. For history enthusiasts, the Bartow-Pell Mansion Museum provides a glimpse into the past with its well-preserved historic architecture.
The area is also known for its diverse cultural communities, so take the opportunity to embrace the rich heritage and traditions through various local events and festivals.
Tips for Future Drivers
If you are a future driver eager to hit the road, here are a couple of tips to help you along your journey:
Choose a Reliable Driving School: Selecting a reputable driving school is essential for gaining the necessary knowledge and skills to become a safe and confident driver. Look for schools that offer comprehensive curriculum and experienced instructors.
Practice Defensive Driving: New York is known for its busy streets and heavy traffic. It is crucial to develop defensive driving skills to navigate these road conditions safely. Stay alert, follow traffic rules, and anticipate the actions of other drivers.
Know the Licensing Process: As an immigrant seeking a driver's license in New York, familiarize yourself with the requirements and processes involved. Be sure to provide the necessary documentation, including proof of identification and residency status.
Utilize Online Resources and Practice Tests: Take advantage of online resources and practice tests to enhance your understanding of driving regulations and road signs. These tools can help you prepare for the written exam, ensuring a higher chance of success.
Embarking on your journey to obtain a driver's license is an exciting step towards independence and freedom. With the excellent driving schools in the Westchester-Unionport area and the tips mentioned above, you are well on your way to becoming a skilled and responsible driver. Best of luck!
Frequently Asked Questions and Answers about Driving School in Westchester-Unionport
What are the best driving schools in Westchester-Unionport?

Finding the best driving school in Westchester-Unionport depends on your preferences and needs. Check out our comprehensive list of driving schools in Westchester-Unionport to compare their services, reviews, and offerings. This will help you make an informed decision based on your requirements.

How do I choose the right driving school in Westchester-Unionport?

Choosing the right driving school is crucial for your learning journey. Consider factors like the school's reputation, instructor experience, lesson packages, and student reviews. Our directory provides detailed information about various driving schools in Westchester-Unionport, making it easier for you to find the one that suits you best.

What types of driving lessons are offered in Westchester-Unionport?

Westchester-Unionport's driving schools offer a range of lessons, including beginner courses, defensive driving, road test preparation, and more. Browse our directory to discover the diverse lessons available in Westchester-Unionport, each designed to cater to specific skill levels and driving goals.

How can I enroll in a driving school in Westchester-Unionport through your directory?

Enrolling in a driving school through our directory is simple. Visit the driving school's website or contact them directly using the information provided on our page. You can explore their offerings, schedules, and fees, and then follow their enrollment process to start your journey towards becoming a confident driver.
Driving schools districts near Westchester-Unionport