Driving schools in Soundview-Bruckner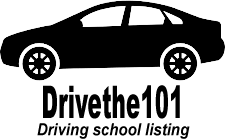 Traffic Driving School
1204 White Plains Rd Bronx, NY 10472
Traffic Driving School in New York is a highly-rated educational institution that offers comprehensive driver training programs to prospective drivers of all ages. Located in a convenient location, the school provides personalized instruction to ensure that each student becomes a confident and safe driver. Their experienced instructors use the latest teaching methods and technology to give students the skills and knowledge they need to pass their driving tests and obtain their licenses. They offer flexible and affordable packages to fit every student's needs and budget. With a focus on safety and excellence, Traffic Driving School in New York is a top choice for anyone looking to learn how to drive.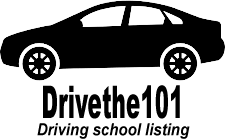 High Step School of Driving
1630 Westchester Ave Fl 2 Bronx, NY 10472
High Step School of Driving is a leading driving school situated in New York, offering exceptional services to its clients. With its state-of-the-art facilities, experienced instructors, and comprehensive training programs, students receive quality training in various driving techniques. Additionally, the driving school provides flexible training schedules, affordable rates, and top-notch customer service to ensure an exceptional learning experience for each student.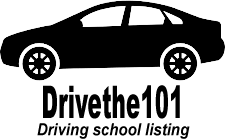 A Safeway Driving School
1073 White Plains Rd Bronx, NY 10472
"A Safeway Driving School in New York provides comprehensive and affordable driving training services. Located in a convenient location, it offers flexible scheduling for behind-the-wheel lessons with certified instructors. Students can also take advantage of convenient classroom instruction with interactive materials to enhance their learning experience. With a commitment to safety and customer satisfaction, A Safeway Driving School is an ideal choice for those seeking quality driving courses in the New York area."
Driving Schools in the Soundview-Bruckner Area
If you're looking for driving schools in the vibrant Soundview-Bruckner area, you've come to the right place. This diverse neighborhood is known for its rich cultural heritage, lively atmosphere, and numerous attractions. Whether you're a local resident or an immigrant new to New York, we're here to provide you with comprehensive driving lessons to help you obtain your driver's license quickly and confidently.
Discover the Sights of the Soundview-Bruckner Area
Soundview Park: With its stunning waterfront views, walking trails, and recreational facilities, Soundview Park is a perfect place to relax and unwind after your driving lessons.
Orchard Beach: Just a short drive away, Orchard Beach offers a beautiful sandy shoreline where you can soak up the sun and enjoy a leisurely day by the sea.
Bruckner Boulevard: Experience the lively energy of Bruckner Boulevard as you drive through its bustling streets, adorned with restaurants, shops, and diverse businesses.
Tips for Future Drivers and Immigrants
Here are a couple of tips to help you navigate the process of getting your driver's license in New York:
Enroll in a reputable driving school: A professional driving school with experienced instructors will provide you with the necessary knowledge and skills to become a safe and confident driver.
Prepare for the written test: Studying the New York State Driver's Manual and taking practice exams will greatly increase your chances of passing the written test on your first attempt.
Practice defensive driving: New York City can be a challenging environment for drivers, so it's important to develop defensive driving skills to navigate busy streets and handle unexpected situations.
Gather required documents: As an immigrant, make sure to gather all the necessary documents, such as proof of identity, residency, and social security number, to apply for a driver's license.
Consider a permit practice course: If you're new to driving, a permit practice course can help you gain confidence and practice your skills before taking the road test.
With our driving school in the Soundview-Bruckner area, you'll receive top-notch instruction, personalized attention, and the guidance you need to become a skilled and responsible driver. Enroll today and embark on your journey towards obtaining your driver's license in New York!
Frequently Asked Questions and Answers about Driving School in Soundview-Bruckner
What are the best driving schools in Soundview-Bruckner?

Finding the best driving school in Soundview-Bruckner depends on your preferences and needs. Check out our comprehensive list of driving schools in Soundview-Bruckner to compare their services, reviews, and offerings. This will help you make an informed decision based on your requirements.

How do I choose the right driving school in Soundview-Bruckner?

Choosing the right driving school is crucial for your learning journey. Consider factors like the school's reputation, instructor experience, lesson packages, and student reviews. Our directory provides detailed information about various driving schools in Soundview-Bruckner, making it easier for you to find the one that suits you best.

What types of driving lessons are offered in Soundview-Bruckner?

Soundview-Bruckner's driving schools offer a range of lessons, including beginner courses, defensive driving, road test preparation, and more. Browse our directory to discover the diverse lessons available in Soundview-Bruckner, each designed to cater to specific skill levels and driving goals.

How can I enroll in a driving school in Soundview-Bruckner through your directory?

Enrolling in a driving school through our directory is simple. Visit the driving school's website or contact them directly using the information provided on our page. You can explore their offerings, schedules, and fees, and then follow their enrollment process to start your journey towards becoming a confident driver.
Driving schools districts near Soundview-Bruckner