Driving schools in Glendale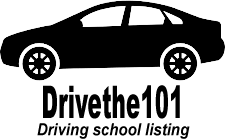 One Way Driving
6401 Myrtle Ave Glendale, NY 11385
One Way Driving is a New York-based driving school that offers a convenient location for students in the area. They provide comprehensive instruction by certified instructors who focus on building safe driving skills and confidence behind the wheel. The driving school offers flexible scheduling options to accommodate students' busy lifestyles, and provides a range of services, including classroom instruction and road test preparation. With One Way Driving, students can expect a reliable and supportive learning experience that will set them on the path to becoming safe and skilled drivers.
Discover Driving Schools in Glendale
Are you looking for professional driving schools in Glendale? Look no further! Our driving school catalog offers a wide range of options to help you become a confident and skilled driver. Whether you are a new driver or looking to improve your skills, our driving schools in Glendale are here to support you every step of the way.
Why Choose Glendale for Your Driving Education?
Glendale, located in the heart of New York City, offers a unique driving experience. The area is known for its bustling streets, diverse neighborhoods, and iconic landmarks. As you learn to navigate through Glendale's streets, you will have the opportunity to visit famous sights such as Central Park, Times Square, and the Statue of Liberty. Embracing the challenges of driving in Glendale will help you develop essential skills for city driving.
Tips for Future Drivers
Choose a reputable driving school: When selecting a driving school, consider factors such as their experience, success rate, and customer reviews. Look for schools that provide comprehensive training, personalized instruction, and flexible scheduling options.
Practice defensive driving: Glendale can be a hectic place to drive, so it's crucial to practice defensive driving techniques. Always be aware of your surroundings, anticipate other drivers' actions, and maintain a safe following distance.
Know the rules of the road: Familiarize yourself with New York's traffic laws and regulations. Study the state's driver's manual, take practice tests, and understand the various road signs and signals. This knowledge will not only help you pass your driving test but also keep you safe on the road.
Consider specialized training: If you are an immigrant seeking a driver's license in New York, consider enrolling in specialized training courses that cater to international drivers. These programs can help you understand the unique driving practices and regulations in the United States.
Stay calm and confident: Navigating Glendale's busy roads can be intimidating, particularly for new drivers. Remember to stay calm, trust your skills, and practice regularly. Confidence on the road will help you make better decisions and handle unexpected situations with ease.
By following these tips and choosing one of our premier driving schools in Glendale, you'll be well-prepared to obtain your driver's license and embark on your driving journey confidently and responsibly. Start your driving education today and explore all that Glendale has to offer!
Frequently Asked Questions and Answers about Driving School in Glendale
What are the best driving schools in Glendale?

Finding the best driving school in Glendale depends on your preferences and needs. Check out our comprehensive list of driving schools in Glendale to compare their services, reviews, and offerings. This will help you make an informed decision based on your requirements.

How do I choose the right driving school in Glendale?

Choosing the right driving school is crucial for your learning journey. Consider factors like the school's reputation, instructor experience, lesson packages, and student reviews. Our directory provides detailed information about various driving schools in Glendale, making it easier for you to find the one that suits you best.

What types of driving lessons are offered in Glendale?

Glendale's driving schools offer a range of lessons, including beginner courses, defensive driving, road test preparation, and more. Browse our directory to discover the diverse lessons available in Glendale, each designed to cater to specific skill levels and driving goals.

How can I enroll in a driving school in Glendale through your directory?

Enrolling in a driving school through our directory is simple. Visit the driving school's website or contact them directly using the information provided on our page. You can explore their offerings, schedules, and fees, and then follow their enrollment process to start your journey towards becoming a confident driver.
Driving schools districts near Glendale