Driving schools in Williamsbridge-Olinville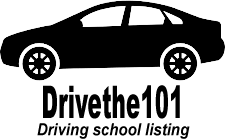 New Millennium Driving School
577 Main St New Rochelle, NY 10801
New Millennium Driving School in New York offers comprehensive courses for both new and experienced drivers. With a convenient location in the heart of the city, students can expect to receive top-notch instruction from experienced, certified instructors. Flexible scheduling options and a variety of training vehicles make this driving school an excellent choice for anyone looking to learn the rules of the road and become a safe, confident driver.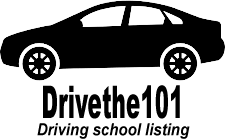 Al Soranos Professional Driving School
1059 E Gun Hill Rd Bronx, NY 10469
Al Soranos Professional Driving School in New York offers both classroom and behind-the-wheel training. Their experienced instructors use modern vehicles equipped with dual controls to ensure safe and effective learning. The school also provides flexible scheduling and affordable packages, making it an excellent choice for budget-conscious students. Located in a convenient location, Al Soranos is the perfect place for learners looking for top-notch driver education in New York.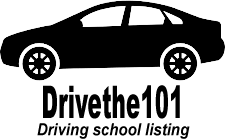 Presidential Driving School
724 E 233rd St Bronx, NY 10466
Presidential Driving School is a leading driving school in New York, offering comprehensive driver education programs for students of all ages. With a team of experienced and certified instructors, they provide customized training programs that meet the unique needs of each student. Their flexible scheduling options, affordable pricing, and state-of-the-art driving simulators make them the ideal choice for anyone looking to learn to drive in New York.
Driving Schools in Williamsbridge-Olinville
Discover the Best Driving Instructors in the Area
If you're looking to obtain your driver's license in the Williamsbridge-Olinville area, you've come to the right place! Our driving schools in this vibrant neighborhood provide comprehensive driving lessons to help you become a confident and responsible driver.
Williamsbridge-Olinville, located in the Bronx borough of New York City, offers a unique and diverse community with plenty of sights to see. Whether you're a local resident or an immigrant new to the area, getting your driver's license opens up a world of opportunity to explore everything this exciting neighborhood has to offer.
Why Choose Our Driving Schools?
Our driving schools in Williamsbridge-Olinville are staffed with highly experienced and professional driving instructors who are dedicated to helping you succeed. They provide a supportive and safe learning environment, ensuring that you receive the necessary skills and knowledge to become a confident driver.
With our driving schools, you can expect:
Customizable lesson plans tailored to your specific needs and skill level.
Flexible scheduling options to fit your busy lifestyle.
Modern training vehicles equipped with the latest safety features.
Expert guidance on the rules of the road and defensive driving techniques.
Practice sessions to help you prepare for the road test.
Tips for Future Drivers and Immigrants
Getting a driver's license in New York can be an essential step towards independence and convenience, especially for immigrants who may need to travel for work or navigate the city's transportation system.
Here are a couple of tips to help future drivers, including immigrants, quickly obtain their driver's license in New York:
Study the New York Driver's Manual: Familiarize yourself with the rules, regulations, and signs specific to New York. The driver's manual can be found online and will serve as a valuable resource.
Take Advantage of Practice Tests: Utilize online practice tests to assess your knowledge and identify areas where you may need additional study.
Enroll in a Professional Driving School: Working with professional driving instructors can provide you with the necessary skills and confidence to pass your road test successfully.
Practice, Practice, Practice: The more hours you spend behind the wheel, the better. Practice driving in various conditions and scenarios to build your experience and improve your driving skills.
Stay Calm and Confident: On the day of your road test, try to stay calm and trust in your abilities. Remember to follow all instructions given by the examiner and demonstrate your understanding of safe driving practices.
By following these tips and working with our experienced driving instructors, you'll be well on your way to obtaining your driver's license and enjoying the freedom that comes with it in the Williamsbridge-Olinville area.
Frequently Asked Questions and Answers about Driving School in Williamsbridge-Olinville
What are the best driving schools in Williamsbridge-Olinville?

Finding the best driving school in Williamsbridge-Olinville depends on your preferences and needs. Check out our comprehensive list of driving schools in Williamsbridge-Olinville to compare their services, reviews, and offerings. This will help you make an informed decision based on your requirements.

How do I choose the right driving school in Williamsbridge-Olinville?

Choosing the right driving school is crucial for your learning journey. Consider factors like the school's reputation, instructor experience, lesson packages, and student reviews. Our directory provides detailed information about various driving schools in Williamsbridge-Olinville, making it easier for you to find the one that suits you best.

What types of driving lessons are offered in Williamsbridge-Olinville?

Williamsbridge-Olinville's driving schools offer a range of lessons, including beginner courses, defensive driving, road test preparation, and more. Browse our directory to discover the diverse lessons available in Williamsbridge-Olinville, each designed to cater to specific skill levels and driving goals.

How can I enroll in a driving school in Williamsbridge-Olinville through your directory?

Enrolling in a driving school through our directory is simple. Visit the driving school's website or contact them directly using the information provided on our page. You can explore their offerings, schedules, and fees, and then follow their enrollment process to start your journey towards becoming a confident driver.
Driving schools districts near Williamsbridge-Olinville