Driving schools in Rego Park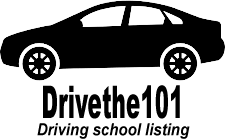 Saunders Driving School
63-62 Saunders St Fl 2 Rego Park, NY 11374
Saunders Driving School is a reputable institution located in New York. With over 10 years of experience, they provide comprehensive training that includes classroom sessions, simulations, and on-road practice. The school offers flexible schedules, a wide range of modern vehicles to choose from, and experienced instructors who work with students to ensure their success. Saunders Driving School has an excellent reputation for producing confident and responsible drivers.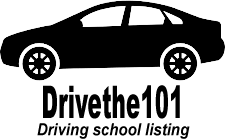 G&S Driving School
6350 Alderton St Rego Park, NY 11374
G&S Driving School is a reputable driving school located in New York, offering quality and effective driving instruction to its students. They boast of experienced and certified instructors who offer a comprehensive driving program designed to cater to the diverse learning styles of its students. With flexible scheduling, modern teaching equipment, and competitive prices, G&S Driving School is an excellent choice for prospective drivers looking to learn to drive, improve their skills, or prepare for their driving tests.
Discover Driving Schools in Rego Park
Welcome to the bustling neighborhood of Rego Park, where you can find top-notch driving schools ready to empower you with the knowledge and skills necessary to become a safe and confident driver. Whether you're a local resident or a newcomer to the area, obtaining a driver's license in New York is an important step towards independence and exploration of the city. Rego Park offers a range of driving schools that cater to individuals of all experience levels, including immigrants looking to navigate the roads of their new home.
Why Choose Rego Park for Your Driving Education?
Rego Park is not only a convenient location for driving schools, but it also offers a vibrant mixture of sights and attractions for you to explore during your breaks from your lessons. Take a stroll through the scenic Flushing Meadows Corona Park, where you can relax, enjoy nature, and rejuvenate your mind before getting back behind the wheel. The nearby Queens Museum is also worth a visit, showcasing various art exhibitions and cultural events that provide a great way to unwind after a day of driving lessons.
Tips for Future Drivers and Immigrants
Whether you're a future driver or an immigrant aspiring to obtain a driver's license in New York, here are a couple of tips to help you on your journey:
Research the Licensing Process: Familiarize yourself with the requirements and steps involved in obtaining a driver's license in New York. Visit the official website of the New York Department of Motor Vehicles (DMV) for accurate and up-to-date information.
Enroll in a Professional Driving School: Choosing a reputable driving school in Rego Park will make a significant difference in your learning experience. Look for schools that offer comprehensive driver education programs, experienced instructors, and flexible schedules to accommodate your needs.
Practice, Practice, Practice: Building confidence and proficiency behind the wheel requires consistent practice. Make use of the learner's permit provided by the DMV and practice driving in various weather and traffic conditions to enhance your skills.
Stay Up-to-Date with Traffic Laws: New York's traffic laws and regulations may differ from those in your home country, so make sure to familiarize yourself with the local rules of the road. Stay informed about any updates or changes to ensure you are always driving safely and legally.
Prepare for the Written and Road Tests: Prior to taking your driver's license tests, study the New York State Driver's Manual and take advantage of practice tests to enhance your chances of success. Additionally, consider taking a few driving lessons specifically tailored to help you tackle the challenges of the road test.
By following these tips and choosing one of the reputable driving schools in Rego Park, you'll be well on your way to obtaining your driver's license and embarking on countless adventures on the roads of New York. Enjoy the journey and drive safely!
Frequently Asked Questions and Answers about Driving School in Rego Park
What are the best driving schools in Rego Park?

Finding the best driving school in Rego Park depends on your preferences and needs. Check out our comprehensive list of driving schools in Rego Park to compare their services, reviews, and offerings. This will help you make an informed decision based on your requirements.

How do I choose the right driving school in Rego Park?

Choosing the right driving school is crucial for your learning journey. Consider factors like the school's reputation, instructor experience, lesson packages, and student reviews. Our directory provides detailed information about various driving schools in Rego Park, making it easier for you to find the one that suits you best.

What types of driving lessons are offered in Rego Park?

Rego Park's driving schools offer a range of lessons, including beginner courses, defensive driving, road test preparation, and more. Browse our directory to discover the diverse lessons available in Rego Park, each designed to cater to specific skill levels and driving goals.

How can I enroll in a driving school in Rego Park through your directory?

Enrolling in a driving school through our directory is simple. Visit the driving school's website or contact them directly using the information provided on our page. You can explore their offerings, schedules, and fees, and then follow their enrollment process to start your journey towards becoming a confident driver.
Driving schools districts near Rego Park