Driving schools in Central Harlem North-Polo Grounds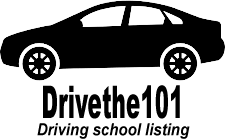 Harlem Driving School
641 Malcolm X Blvd New York, NY 10037
Harlem Driving School is a reputable driving school located in the heart of New York. It offers comprehensive and affordable driving lessons to aspiring drivers of all skill levels. Students can expect a flexible training schedule, experienced instructors, and a modern fleet of vehicles to practice on. The school also offers a range of training packages to suit different budgets and needs. Whether a student is a beginner or an experienced driver, Harlem Driving School has something to offer for everyone.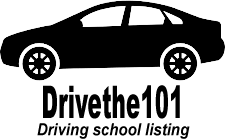 Zafra Driving School
2473 Adam Clayton Powell Jr Blvd New York, NY 10039
Zafra Driving School in New York offers comprehensive training for new drivers. Located in a convenient location, the school boasts a state-of-the-art training facility and modern vehicles. With flexible scheduling and experienced instructors, students can learn at their own pace and feel confident behind the wheel. Zafra Driving School is dedicated to providing a safe and supportive environment for all learners.
Driving Schools in Central Harlem North-Polo Grounds
Explore Central Harlem North-Polo Grounds Area
Located in the vibrant borough of Manhattan, the Central Harlem North-Polo Grounds area is a diverse and culturally rich neighborhood. Known for its historical significance and lively atmosphere, it offers a unique backdrop for those seeking to learn how to drive.
While taking driving lessons in Central Harlem North-Polo Grounds, students have the opportunity to explore various local sights, such as:
Apollo Theater: Immerse yourself in the rich history of African-American music and culture by catching a show at this iconic venue.
Studio Museum in Harlem: Discover thought-provoking contemporary art exhibitions showcasing the works of African-American artists.
Marcus Garvey Park: Escape the hustle and bustle of the city and enjoy the serene surroundings of this lush green park.
Tips for Future Drivers in New York
Whether you are a local resident or an immigrant, obtaining a driver's license in New York can be a valuable asset. Here are a couple of tips to help you navigate through the process smoothly:
Familiarize Yourself with the DMV Requirements: Visit the official website of the New York Department of Motor Vehicles (DMV) to understand the specific documentation, identification, and tests required for obtaining a driver's license.
Enroll in a Professional Driving School:
Choose a reputable driving school in Central Harlem North-Polo Grounds area that offers comprehensive driver education programs and qualified instructors. These schools can guide you through both practical driving skills and theoretical knowledge necessary for passing the driving test.
Practice, Practice, Practice: Practice driving regularly to build confidence and refine your skills. Taking additional practice sessions with an experienced driver can be beneficial.
Study the Driver's Manual: Thoroughly study the New York State Driver's Manual, as it contains important information about road signs, driving laws, and safe driving practices.
Schedule and Pass the Road Test: Once you are confident in your driving abilities, schedule the road test at your local DMV office and demonstrate your skills to obtain your New York driver's license.
Remember, learning to drive is an exciting journey. By enrolling in a reputable driving school and following these tips, you'll be on your way to becoming a skilled and responsible driver in no time!
Frequently Asked Questions and Answers about Driving School in Central Harlem North-Polo Grounds
What are the best driving schools in Central Harlem North-Polo Grounds?

Finding the best driving school in Central Harlem North-Polo Grounds depends on your preferences and needs. Check out our comprehensive list of driving schools in Central Harlem North-Polo Grounds to compare their services, reviews, and offerings. This will help you make an informed decision based on your requirements.

How do I choose the right driving school in Central Harlem North-Polo Grounds?

Choosing the right driving school is crucial for your learning journey. Consider factors like the school's reputation, instructor experience, lesson packages, and student reviews. Our directory provides detailed information about various driving schools in Central Harlem North-Polo Grounds, making it easier for you to find the one that suits you best.

What types of driving lessons are offered in Central Harlem North-Polo Grounds?

Central Harlem North-Polo Grounds's driving schools offer a range of lessons, including beginner courses, defensive driving, road test preparation, and more. Browse our directory to discover the diverse lessons available in Central Harlem North-Polo Grounds, each designed to cater to specific skill levels and driving goals.

How can I enroll in a driving school in Central Harlem North-Polo Grounds through your directory?

Enrolling in a driving school through our directory is simple. Visit the driving school's website or contact them directly using the information provided on our page. You can explore their offerings, schedules, and fees, and then follow their enrollment process to start your journey towards becoming a confident driver.
Driving schools districts near Central Harlem North-Polo Grounds