Driving schools in Bensonhurst West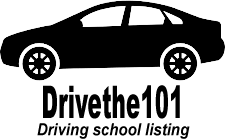 Loyalty Driving School
6918 20th Ave Brooklyn, NY 11204
Loyalty Driving School in New York offers quality driving education services to the residents of the city and beyond. The school provides classroom and behind-the-wheel training with experienced and licensed instructors. Flexible scheduling options and affordable rates make it a great choice for anyone looking to learn how to drive. Located conveniently in the city, Loyalty Driving School is easily accessible and offers a comfortable learning environment. With a high pass rate and positive student reviews, it is an excellent choice for anyone looking for a reliable and reputable driving school.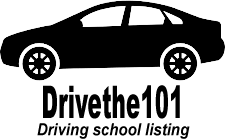 Fox Auto Driving School
1675 79th St Brooklyn, NY 11214
Fox Auto Driving School in New York is a reliable choice for those wishing to obtain a driver's license. Located in a convenient area for students, it offers training in a comfortable and safe environment. With experienced instructors and state-of-the-art vehicles, Fox Auto Driving School provides thorough lessons to prepare students for the road ahead.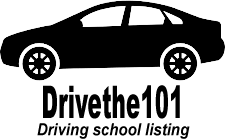 Bensonhurst Driving School
2073 86th St Brooklyn, NY 11214
Bensonhurst Driving School is located in New York, offering quality driving education with experienced instructors. They offer both classroom and behind-the-wheel training, with flexible schedules and affordable rates. Students can also receive defensive driving and road test preparation courses. Available in English, Spanish, Italian, and Russian languages.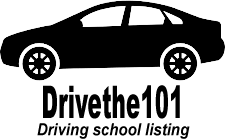 Safe2Pass Driving School
Brooklyn, NY 11214
Safe2Pass Driving School in New York offers quality driving instruction to students. They have experienced instructors who train students on the latest driving techniques. The school provides a comfortable learning environment with personalized and flexible training programs. It also offers affordable prices for comprehensive courses. Safe2Pass Driving School is conveniently located in New York and serves students in the surrounding areas.
Welcome to Bensonhurst West Driving School
Discover Bensonhurst West
Bensonhurst West is a vibrant neighborhood located in the heart of New York City. Known for its rich cultural diversity, this area offers a plethora of attractions and sights to explore. From bustling streets lined with unique shops and restaurants to beautiful parks and historical landmarks, Bensonhurst West has something for everyone.
About Bensonhurst West Driving School
At Bensonhurst West Driving School, we are committed to providing top-notch driver education and training services to individuals in this vibrant area.
Highly Qualified Instructors: Our professional and experienced instructors are dedicated to teaching safe driving practices and ensuring that you become a confident and responsible driver.
Comprehensive Programs: We offer a range of comprehensive programs tailored to meet the needs of both beginner and experienced drivers. Whether you are a teenager or an adult, we have the perfect program for you.
Flexible Scheduling: We understand that everyone has different schedules. That's why we offer flexible scheduling options, including evening and weekend classes, to accommodate your busy lifestyle.
State-of-the-Art Facilities: Our driving school is equipped with modern facilities and state-of-the-art training vehicles to provide you with a comfortable and efficient learning environment.
Tips for Future Drivers and Immigrants
Know the Requirements: Familiarize yourself with the requirements to obtain a driver's license in New York. Check if you are eligible and what documents are necessary to complete the process.
Study the Rules: Take the time to study the rules of the road. Understanding the traffic laws and regulations will not only help you pass the written test but also make you a safer and more responsible driver.
Practice, Practice, Practice: Practice makes perfect. Get as much practice behind the wheel as possible. Consider enrolling in a driving education program to gain essential skills and confidence.
Take Advantage of Resources: There are various resources available to help you prepare for your driving test, including online practice exams. Utilize these resources to enhance your knowledge.
Stay Calm and Confident: Nervousness can affect your driving performance. Stay calm and confident during your road test. Remember, the examiner is there to evaluate your skills and ensure road safety.
Join Bensonhurst West Driving School and embark on an exciting journey towards becoming a licensed driver in New York. Contact us today to book your lessons and get on the road to success!
Frequently Asked Questions and Answers about Driving School in Bensonhurst West
What are the best driving schools in Bensonhurst West?

Finding the best driving school in Bensonhurst West depends on your preferences and needs. Check out our comprehensive list of driving schools in Bensonhurst West to compare their services, reviews, and offerings. This will help you make an informed decision based on your requirements.

How do I choose the right driving school in Bensonhurst West?

Choosing the right driving school is crucial for your learning journey. Consider factors like the school's reputation, instructor experience, lesson packages, and student reviews. Our directory provides detailed information about various driving schools in Bensonhurst West, making it easier for you to find the one that suits you best.

What types of driving lessons are offered in Bensonhurst West?

Bensonhurst West's driving schools offer a range of lessons, including beginner courses, defensive driving, road test preparation, and more. Browse our directory to discover the diverse lessons available in Bensonhurst West, each designed to cater to specific skill levels and driving goals.

How can I enroll in a driving school in Bensonhurst West through your directory?

Enrolling in a driving school through our directory is simple. Visit the driving school's website or contact them directly using the information provided on our page. You can explore their offerings, schedules, and fees, and then follow their enrollment process to start your journey towards becoming a confident driver.
Driving schools districts near Bensonhurst West