Driving schools in Bensonhurst East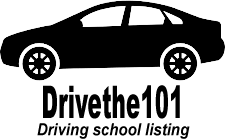 YES Driving School
2246 65th St Brooklyn, NY 11204
YES Driving School is located in New York and offers comprehensive driving training courses for individuals who want to obtain their driver's license. The school provides flexible training schedules, with experienced instructors who provide both theory and practical lessons to equip students with the necessary skills to become confident and safe drivers. YES Driving School uses modern training materials and equipment to ensure students are well-prepared to pass their driving tests.
Driving Schools in Bensonhurst East
Welcome to Bensonhurst East, a vibrant neighborhood in New York City that offers a variety of driving schools to help you get on the road with confidence. Whether you're a local resident or an immigrant looking to obtain a driver's license, we've got you covered. Explore the sights of this area as you embark on your journey to becoming a skilled driver.
Driving Schools for Every Skill Level
Our driving schools in Bensonhurst East cater to students of all skill levels, from beginners to experienced drivers. Our highly qualified instructors are patient and understanding, ensuring a safe and comfortable learning environment for each student. With flexible scheduling options, you can easily fit driving lessons into your busy lifestyle.
Exploring Bensonhurst East
As one of the most diverse neighborhoods in New York City, Bensonhurst East offers a rich cultural experience. After your driving lessons, take a stroll down 86th Street, where you'll find an array of ethnic restaurants, shops, and landmarks. Don't miss the beautiful Bensonhurst Park, a tranquil oasis perfect for unwinding after a day of learning.
Tips for Future Drivers and Immigrants
Obtaining a driver's license in New York can be a process, especially for immigrants. Here are a couple of tips to help you navigate the system:
Study the Driver's Manual: Familiarize yourself with the rules and regulations of driving in New York. The Driver's Manual is available in multiple languages, making it accessible for non-native English speakers.
Enroll in a Driving School: Taking driving lessons from a reputable driving school not only enhances your driving skills but also provides valuable guidance through the licensing process.
Practice, Practice, Practice: Regular practice behind the wheel will improve your driving skills and boost your confidence.
Be Prepared for the Road Test: Prioritize mastering the skills necessary for the road test, such as parallel parking and three-point turns.
Stay Informed: Keep up to date with any changes in the licensing requirements or procedures by visiting the official website of the New York Department of Motor Vehicles.
With the support of our dedicated driving instructors and these essential tips, you'll be well on your way to obtaining your driver's license in New York. Start your driving journey in Bensonhurst East and embrace the freedom and convenience of being a licensed driver.
Frequently Asked Questions and Answers about Driving School in Bensonhurst East
What are the best driving schools in Bensonhurst East?

Finding the best driving school in Bensonhurst East depends on your preferences and needs. Check out our comprehensive list of driving schools in Bensonhurst East to compare their services, reviews, and offerings. This will help you make an informed decision based on your requirements.

How do I choose the right driving school in Bensonhurst East?

Choosing the right driving school is crucial for your learning journey. Consider factors like the school's reputation, instructor experience, lesson packages, and student reviews. Our directory provides detailed information about various driving schools in Bensonhurst East, making it easier for you to find the one that suits you best.

What types of driving lessons are offered in Bensonhurst East?

Bensonhurst East's driving schools offer a range of lessons, including beginner courses, defensive driving, road test preparation, and more. Browse our directory to discover the diverse lessons available in Bensonhurst East, each designed to cater to specific skill levels and driving goals.

How can I enroll in a driving school in Bensonhurst East through your directory?

Enrolling in a driving school through our directory is simple. Visit the driving school's website or contact them directly using the information provided on our page. You can explore their offerings, schedules, and fees, and then follow their enrollment process to start your journey towards becoming a confident driver.
Driving schools districts near Bensonhurst East