Driving schools in St. Albans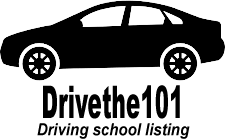 Carlinda Driving School
172-4 Linden Blvd Saint Albans, NY 11412
Carlinda Driving School is based in New York, offering comprehensive and affordable driving lessons for students of all ages and skill levels. The school prides itself on creating a comfortable learning environment with experienced instructors who prioritize safety. From beginner to advanced, the school provides comprehensive training courses designed to prepare students for their driver's license test. With flexible scheduling and convenient location, CDS is an ideal choice for anyone looking to learn to drive in New York.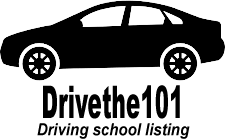 Accurate CDL Driving School
1147 Hempstead Tpke Franklin Square, NY 11010
Accurate CDL Driving School in New York offers comprehensive training programs for individuals seeking to earn their commercial driver's license. The school provides convenient locations throughout the city, flexible class schedules, and experienced instructors who provide hands-on driving experience. With affordable tuition rates and a high success rate among graduates, Accurate CDL Driving School is an ideal choice for those who wish to start a career in commercial driving.
Driving Schools in the St. Albans Area
Explore St. Albans and Learn to Drive
If you're looking for reputable driving schools in the St. Albans area, look no further. St. Albans, located in southeastern Queens, New York, is a vibrant neighborhood known for its diverse community and rich history. As you embark on your journey to obtain a driver's license, you'll have the opportunity to explore the scenic attractions and cultural landmarks that this area has to offer.
Sights & Attractions in St. Albans
1. King Manor Museum: Step back in time and visit the historic house museum that once belonged to Rufus King, one of the signers of the United States Constitution.
2. Baisley Pond Park: Enjoy the beauty of nature in this picturesque park, featuring a large pond, walking trails, sports fields, and playgrounds.
3. Farmers Market: Stroll through a bustling farmers market, where you can find fresh produce, artisanal products, and a variety of local vendors.
4. St. Albans Park: Relax in this tranquil green space, perfect for picnics, outdoor activities, or simply taking a peaceful stroll.
Tips for Future Drivers and Immigrants in New York
If you're new to New York and planning to obtain a driver's license, here are a couple of tips to help you navigate the process smoothly:
1. Familiarize Yourself with the DMV Requirements: Start by understanding the driver's license requirements in New York. Visit the official website of the New York Department of Motor Vehicles (DMV) for detailed information on necessary documents, tests, and fees.
2. Enroll in a Reputable Driving School: Consider enrolling in a trusted driving school, like ours, to learn the rules of the road, best practices, and gain valuable behind-the-wheel experience with certified instructors.
3. Practice Defensive Driving Techniques: New York is known for its busy streets and heavy traffic. It's important to practice defensive driving techniques to ensure your safety and the safety of others on the road.
4. Stay Up-to-Date with Traffic Laws: Keep yourself informed about the current traffic laws and regulations in New York. Understanding and following these laws will help you pass your driving test and become a responsible driver.
5. Take Advantage of Online Resources: Utilize online resources, such as practice tests and study guides, to prepare for the written exam. This will increase your chances of success and help you obtain your driver's license more quickly.
Frequently Asked Questions and Answers about Driving School in St. Albans
What are the best driving schools in St. Albans?

Finding the best driving school in St. Albans depends on your preferences and needs. Check out our comprehensive list of driving schools in St. Albans to compare their services, reviews, and offerings. This will help you make an informed decision based on your requirements.

How do I choose the right driving school in St. Albans?

Choosing the right driving school is crucial for your learning journey. Consider factors like the school's reputation, instructor experience, lesson packages, and student reviews. Our directory provides detailed information about various driving schools in St. Albans, making it easier for you to find the one that suits you best.

What types of driving lessons are offered in St. Albans?

St. Albans's driving schools offer a range of lessons, including beginner courses, defensive driving, road test preparation, and more. Browse our directory to discover the diverse lessons available in St. Albans, each designed to cater to specific skill levels and driving goals.

How can I enroll in a driving school in St. Albans through your directory?

Enrolling in a driving school through our directory is simple. Visit the driving school's website or contact them directly using the information provided on our page. You can explore their offerings, schedules, and fees, and then follow their enrollment process to start your journey towards becoming a confident driver.
Driving schools districts near St. Albans