Driving schools in Highbridge
We can find all driving school on our website!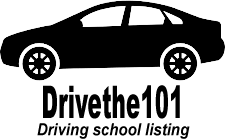 Xtreme Driving School
10 E 170th St New York, NY 10452
Xtreme Driving School, located in NYC, offers comprehensive training to individuals seeking to learn how to drive. The school provides both classroom and behind-the-wheel instruction. Their experienced instructors are patient, friendly, and knowledgeable. Students can choose from various packages and lessons to cater to their driving needs. Additionally, the school offers flexible scheduling options to accommodate busy students. With its central location and quality instruction, Xtreme Driving School is an excellent choice for those looking to learn how to drive in New York City.