Driving schools in Spuyten Duyvil-Kingsbridge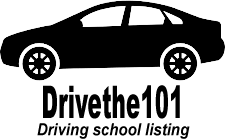 B & J Travel
5763 Broadway Bronx, NY 10463
B & J Travel is a well-established driving school located in New York. They offer comprehensive training programs for learners of all levels. With experienced instructors and flexible schedules, it is easy for students to fit lessons around their busy lifestyles. The school also boasts a modern fleet of vehicles equipped with the latest safety features for a comfortable and safe learning experience.
Welcome to Driving Schools in Spuyten Duyvil-Kingsbridge Area
Discover the Sights of Spuyten Duyvil-Kingsbridge
Located in the heart of New York City, the Spuyten Duyvil-Kingsbridge area is a vibrant and diverse neighborhood that offers plenty of attractions and sights to explore. Whether you are a local resident or a visitor, this area has something for everyone.
Begin your driving school journey by exploring the beautiful Van Cortlandt Park, which covers a sprawling 1,146 acres of natural beauty. Enjoy a leisurely stroll or engage in outdoor activities like hiking, running, or picnicking. The park also features baseball fields, a golf course, and a horseback riding trail, offering ample opportunities for outdoor enthusiasts.
Another must-visit attraction is the Wave Hill, an exquisite public garden and cultural center. Situated along the Hudson River, it offers stunning views of the Palisades and provides a tranquil escape from the bustling city. Explore its manicured gardens, art exhibitions, and educational programs for a truly enriching experience.
In addition to these natural attractions, Spuyten Duyvil-Kingsbridge is also home to various shopping and dining options. Experience authentic cuisine from around the world, ranging from Latin American flavors to traditional American delicacies.
Tips for Future Drivers
For future drivers, whether you are a local or an immigrant, obtaining a driver's license in New York can open doors to endless opportunities and freedom. Here are a few tips to help you navigate the process:
Understanding the Requirements: Familiarize yourself with the specific requirements set by the New York Department of Motor Vehicles (DMV). This includes age restrictions, documentation, and any additional tests or exams.
Enroll in a Driving School: Consider enrolling in a reputable driving school to receive professional instruction and guidance throughout the learning process. Driving schools provide comprehensive education on safe driving practices, rules of the road, and help build your confidence behind the wheel.
Practice Makes Perfect: Dedicate ample time to practice driving in various road conditions. Find a practice partner, such as a friend or family member, who can act as your supervisor and help you gain practical experience.
Prepare for the Written Exam: Study the state driver's manual thoroughly to prepare for the written exam. Familiarize yourself with traffic laws, road signs, and defensive driving techniques.
Schedule the Road Test: Once you feel confident in your skills, schedule a road test with the DMV. Ensure that you have all the necessary documents prepared and arrive early to ease any nerves.
Stay Informed: Keep up-to-date with any changes in driving laws and regulations. Stay informed about new technology, road closures, and any other important updates that may affect your driving experience.
Remember, obtaining a driver's license is not just a means of transportation but also a valuable life skill. Enjoy your journey towards becoming a responsible and confident driver.
Frequently Asked Questions and Answers about Driving School in Spuyten Duyvil-Kingsbridge
What are the best driving schools in Spuyten Duyvil-Kingsbridge?

Finding the best driving school in Spuyten Duyvil-Kingsbridge depends on your preferences and needs. Check out our comprehensive list of driving schools in Spuyten Duyvil-Kingsbridge to compare their services, reviews, and offerings. This will help you make an informed decision based on your requirements.

How do I choose the right driving school in Spuyten Duyvil-Kingsbridge?

Choosing the right driving school is crucial for your learning journey. Consider factors like the school's reputation, instructor experience, lesson packages, and student reviews. Our directory provides detailed information about various driving schools in Spuyten Duyvil-Kingsbridge, making it easier for you to find the one that suits you best.

What types of driving lessons are offered in Spuyten Duyvil-Kingsbridge?

Spuyten Duyvil-Kingsbridge's driving schools offer a range of lessons, including beginner courses, defensive driving, road test preparation, and more. Browse our directory to discover the diverse lessons available in Spuyten Duyvil-Kingsbridge, each designed to cater to specific skill levels and driving goals.

How can I enroll in a driving school in Spuyten Duyvil-Kingsbridge through your directory?

Enrolling in a driving school through our directory is simple. Visit the driving school's website or contact them directly using the information provided on our page. You can explore their offerings, schedules, and fees, and then follow their enrollment process to start your journey towards becoming a confident driver.
Driving schools districts near Spuyten Duyvil-Kingsbridge