Driving schools in Corona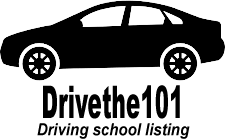 Corona Auto Driving School
10407 Corona Ave Corona, NY 11368
Corona Auto Driving School is located in New York, offering driving lessons for beginners, intermediate and advanced drivers. They have experienced and certified instructors who provide personalized training to meet the unique needs of each student. With flexible scheduling options and affordable prices, this driving school focuses on making sure the students become confident, competent and safe drivers on the roads.
Discover Driving Schools in the Corona Area
Explore the Corona Area and its Sights
Located in the heart of New York City, the Corona area offers a vibrant and diverse community, making it a perfect place to learn how to drive. When you enroll in a driving school in Corona, you not only gain the essential skills to navigate the busy streets of New York but also get the chance to explore the rich cultural heritage and attractions nearby.
Corona is famous for its close proximity to two renowned landmarks - Flushing Meadows-Corona Park and the Queens Museum.
Flushing Meadows-Corona Park: Spanning over 1,255 acres, this park is home to the iconic Unisphere, a symbol of the 1964 World's Fair. Within the park, you can enjoy recreational activities such as biking, jogging, and picnicking.
Queens Museum: Located within the park, the Queens Museum showcases a vast collection of art and cultural exhibits. Don't miss the opportunity to visit the famous Panorama of the City of New York, a miniature model of the entire city.
Tips for Future Drivers and Immigrants
Whether you are a local resident or an immigrant new to New York, here are a few tips to help you obtain a driver's license quickly:
Enroll in a reputable driving school: Choosing the right driving school is crucial for learning the rules of the road and gaining practical experience. Look for schools with experienced instructors and positive reviews from previous students.
Study the DMV manual: Familiarize yourself with the New York State Driver's Manual, which outlines the rules and regulations for driving in the state. Understanding the manual will greatly help you during the written exam.
Practice regularly: Practice makes perfect, especially when it comes to driving. Take advantage of the various practice tests and resources available online to improve your skills and build confidence behind the wheel.
Learn from experienced drivers: If possible, consider taking additional lessons with experienced drivers, such as defensive driving courses. These courses can offer valuable insights into safe driving practices and help you become a more responsible driver.
By following these tips and immersing yourself in the dynamic environment of the Corona area, you'll be well on your way to obtaining your driver's license and confidently exploring the streets of New York City.
Frequently Asked Questions and Answers about Driving School in Corona
What are the best driving schools in Corona?

Finding the best driving school in Corona depends on your preferences and needs. Check out our comprehensive list of driving schools in Corona to compare their services, reviews, and offerings. This will help you make an informed decision based on your requirements.

How do I choose the right driving school in Corona?

Choosing the right driving school is crucial for your learning journey. Consider factors like the school's reputation, instructor experience, lesson packages, and student reviews. Our directory provides detailed information about various driving schools in Corona, making it easier for you to find the one that suits you best.

What types of driving lessons are offered in Corona?

Corona's driving schools offer a range of lessons, including beginner courses, defensive driving, road test preparation, and more. Browse our directory to discover the diverse lessons available in Corona, each designed to cater to specific skill levels and driving goals.

How can I enroll in a driving school in Corona through your directory?

Enrolling in a driving school through our directory is simple. Visit the driving school's website or contact them directly using the information provided on our page. You can explore their offerings, schedules, and fees, and then follow their enrollment process to start your journey towards becoming a confident driver.
Driving schools districts near Corona