Driving schools in Richmond Hill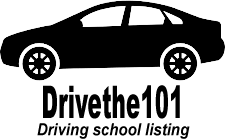 Executive Driving School
114-02 Atlantic Ave S Richmond Hill, NY 11419
Executive Driving School in New York offers comprehensive driving lessons for students of all skill levels. Located in the heart of the city, the school utilizes state-of-the-art technology and experienced instructors to create a safe and engaging learning environment. With flexible schedules and affordable package deals, Executive Driving School is the perfect choice for busy students looking to gain confidence on the road.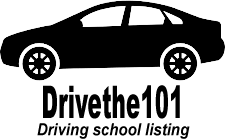 A B S Driving School
10119 101st Ave Ozone Park, NY 11416
A B S Driving School in New York offers convenient and affordable driving lessons with experienced instructors. The school offers flexible schedules and online scheduling for added convenience. With a focus on safety and confidence, this driving school is perfect for students looking to learn how to drive in a supportive and professional environment.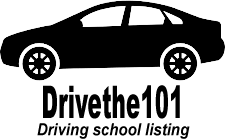 Executive Driving School
114-02 Atlantic Ave S Richmond Hill, NY 11419
Executive Driving School in New York provides comprehensive driving education for beginner and experienced drivers. Conveniently located in the heart of the city, the school offers flexible training schedules, competitive prices, and experienced instructors. With a focus on safety and technical skills, students receive hands-on training in all types of driving situations to become confident and responsible drivers. The school also offers pick-up and drop-off services for students.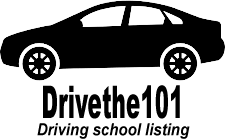 A B S Driving School
10119 101st Ave Ozone Park, NY 11416
A B S Driving School in New York offers comprehensive driver training courses for beginners and experienced drivers alike. With highly trained and experienced instructors, students can be assured of receiving top-notch instruction in both theoretical and practical aspects of driving. Conveniently located in a well-connected area, the driving school provides flexible scheduling options to accommodate busy lifestyles. Furthermore, the school offers competitive pricing and focuses on personalized instruction to meet the unique needs of each student.
Welcome to Richmond Hill Driving School
If you're looking to become a confident and skilled driver, Richmond Hill Driving School is here to help. Located in the heart of Richmond Hill, our driving school is dedicated to providing top-notch driving lessons and helping aspiring drivers obtain their driver's license in the city of New York.
Discover Richmond Hill
Richmond Hill, a vibrant and diverse neighborhood in Queens, New York, offers an array of attractions and experiences to explore. From beautiful green spaces like Forest Park and Highland Park to historical landmarks like the Morris-Jumel Mansion, Richmond Hill offers a unique mix of nature and culture.
As you embark on your driving journey, take some time to explore the sights and sounds of Richmond Hill. Enjoy a relaxing walk in the parks, visit local restaurants and shops, and immerse yourself in the rich heritage of the neighborhood.
Tips for Future Drivers
Whether you are a local resident or an immigrant looking to obtain a driver's license in New York, here are a couple of tips to help you navigate the process smoothly:
Know the Requirements: Familiarize yourself with the specific requirements for obtaining a driver's license in New York. This includes age restrictions, necessary documentation, and passing both a written and practical driving test.
Enroll in a Reputable Driving School: Consider enrolling in a driving school like Richmond Hill Driving School to receive comprehensive and professional driving lessons. Our experienced instructors will guide you through the process and help you develop the necessary skills and confidence to become a safe driver.
Practice Consistently: Practice is key to becoming a proficient driver. Make sure to practice driving in various conditions, such as different weather conditions and traffic scenarios, to improve your skills and build confidence behind the wheel.
Stay Informed about Traffic Laws: Stay up to date with the current traffic laws and regulations in New York. Understanding the rules of the road will not only help you pass your driving test but also ensure your safety on the streets.
Be Patient and Persistent: Obtaining a driver's license takes time and effort. Stay patient and persistent throughout the process, and remember that practice and dedication will ultimately lead to success.
At Richmond Hill Driving School, we are committed to providing you with the guidance and knowledge you need to become a responsible and confident driver. Contact us today to begin your journey towards obtaining your driver's license and exploring all that Richmond Hill has to offer.
Frequently Asked Questions and Answers about Driving School in Richmond Hill
What are the best driving schools in Richmond Hill?

Finding the best driving school in Richmond Hill depends on your preferences and needs. Check out our comprehensive list of driving schools in Richmond Hill to compare their services, reviews, and offerings. This will help you make an informed decision based on your requirements.

How do I choose the right driving school in Richmond Hill?

Choosing the right driving school is crucial for your learning journey. Consider factors like the school's reputation, instructor experience, lesson packages, and student reviews. Our directory provides detailed information about various driving schools in Richmond Hill, making it easier for you to find the one that suits you best.

What types of driving lessons are offered in Richmond Hill?

Richmond Hill's driving schools offer a range of lessons, including beginner courses, defensive driving, road test preparation, and more. Browse our directory to discover the diverse lessons available in Richmond Hill, each designed to cater to specific skill levels and driving goals.

How can I enroll in a driving school in Richmond Hill through your directory?

Enrolling in a driving school through our directory is simple. Visit the driving school's website or contact them directly using the information provided on our page. You can explore their offerings, schedules, and fees, and then follow their enrollment process to start your journey towards becoming a confident driver.
Driving schools districts near Richmond Hill