Driving schools in Bushwick North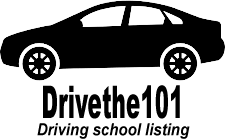 Knickerbocker Agency
338 Knickerbocker Ave Brooklyn, NY 11237
Knickerbocker Agency in New York is a reputable driving school that offers safe and professional driving lessons to students of all levels. Located in the heart of NYC, it provides convenient access to public transportation and has flexible training schedules to accommodate students' busy lifestyles. With experienced instructors, modern vehicles, and a comprehensive curriculum, Knickerbocker Agency is an ideal place for anyone who wants to learn how to drive safely and confidently.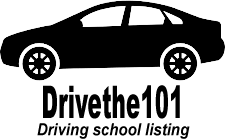 San Juan Auto Driving School
252 Wyckoff Ave Brooklyn, NY 11237
San Juan Auto Driving School is located in New York, providing convenient access to multiple boroughs. The school offers a wide range of driving courses, including beginner, defensive driving, and road test preparation classes. Their experienced instructors create personalized lesson plans to help students become confident, safe drivers. With flexible scheduling and affordable prices, San Juan Auto Driving School is an excellent choice for anyone looking to learn how to drive.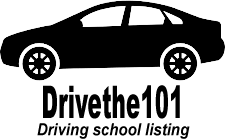 JayJay Driving School
347 Linden St Brooklyn, NY 11237
JayJay Driving School in New York offers comprehensive training programs for new and experienced drivers. Located in the heart of the city, the school boasts experienced instructors, modern vehicles, and flexible scheduling options. Whether you're a beginner or an experienced driver, JayJay Driving School will help you become a safe, confident, and licensed driver.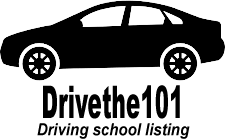 Knickerbocker Agency
338 Knickerbocker Ave Brooklyn, NY 11237
Knickerbocker Agency is a top-rated driving school situated in New York City. The school offers comprehensive and flexible driver training programs to suit the unique needs and schedules of each student. With experienced and certified instructors, state-of-the-art training vehicles, and modern teaching techniques, Knickerbocker Agency prepares students for success on the road. Whether you're a beginner or an experienced driver, Knickerbocker Agency promises to provide you with the skills and knowledge necessary to become a safe and confident driver.
Driving Schools in Bushwick North: The Gateway to Obtaining a Driver's License in New York
Explore Bushwick North: A Vibrant Neighborhood Full of Opportunities
Welcome to Bushwick North, a lively neighborhood nestled in the heart of Brooklyn, New York. Known for its vibrant culture and diverse community, this area offers the perfect backdrop for aspiring drivers to embark on their journey towards obtaining a driver's license.
As you explore the streets of Bushwick North, you'll find a myriad of attractions to enjoy during your breaks from driving lessons. Take a stroll through Maria Hernandez Park, where you can soak in the sunshine and admire the beautiful street murals that adorn the park's walls. For art enthusiasts, Bushwick North is home to numerous art galleries, showcasing unique and thought-provoking works from local artists.
This neighborhood also boasts a bustling culinary scene, brimming with a wide variety of cafes, restaurants, and food trucks. Savor a delectable meal at one of the many taquerias or enjoy a refreshing drink at a trendy coffee shop to recharge and refuel after a productive driving lesson.
Driving Tips for Future Drivers
Embarking on the journey to obtain a driver's license in New York can be both exciting and challenging. To help you along the way, here are a couple of tips:
Enroll in a Reputable Driving School: Choosing the right driving school is crucial in acquiring the necessary skills and knowledge to become a responsible driver. Look for driving schools in Bushwick North that offer comprehensive courses taught by experienced instructors.
Practice Defensive Driving: As you navigate the busy streets of New York, always practice defensive driving techniques to ensure your safety and the safety of those around you. Staying alert, maintaining a safe distance from other vehicles, and obeying traffic laws are essential.
Familiarize Yourself with Local Traffic Laws: New York has specific traffic laws that may differ from those in your home country. Take the time to familiarize yourself with these laws and study the New York Driver's Manual to enhance your understanding of the rules of the road.
Utilize Practice Tests: To prepare for the written examination, utilize practice tests available online or through your driving school. These tests will help you gauge your knowledge and identify areas that require further study.
Remember, Rome wasn't built in a day, and becoming a skilled driver takes time and practice. Stay committed, be patient, and soon enough, you'll be cruising confidently on the streets of New York with your newly acquired driver's license.
Frequently Asked Questions and Answers about Driving School in Bushwick North
What are the best driving schools in Bushwick North?

Finding the best driving school in Bushwick North depends on your preferences and needs. Check out our comprehensive list of driving schools in Bushwick North to compare their services, reviews, and offerings. This will help you make an informed decision based on your requirements.

How do I choose the right driving school in Bushwick North?

Choosing the right driving school is crucial for your learning journey. Consider factors like the school's reputation, instructor experience, lesson packages, and student reviews. Our directory provides detailed information about various driving schools in Bushwick North, making it easier for you to find the one that suits you best.

What types of driving lessons are offered in Bushwick North?

Bushwick North's driving schools offer a range of lessons, including beginner courses, defensive driving, road test preparation, and more. Browse our directory to discover the diverse lessons available in Bushwick North, each designed to cater to specific skill levels and driving goals.

How can I enroll in a driving school in Bushwick North through your directory?

Enrolling in a driving school through our directory is simple. Visit the driving school's website or contact them directly using the information provided on our page. You can explore their offerings, schedules, and fees, and then follow their enrollment process to start your journey towards becoming a confident driver.
Driving schools districts near Bushwick North