Driving schools in Astoria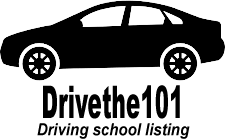 Queens Driving School
31-08 bdwy Ste 203 Astoria, NY 11106
Queens Driving School in New York offers comprehensive driver training programs to new and seasoned drivers. With flexible course schedules, competitive pricing, and knowledgeable instructors, students can confidently prepare for the road ahead. Conveniently located in a bustling area of Queens, the school provides a safe and supportive learning environment with access to the latest industry technologies. Whether you are seeking to master the skills needed for the road test or just looking to improve your driving proficiency, Queens Driving School is the perfect place to start.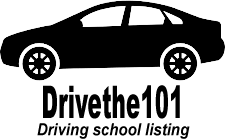 Golden Star Driving School
38-05 Broadway Ste 200 Astoria, NY 11103
Golden Star Driving School is a reputable driving school in New York that offers quality driving lessons to aspiring drivers. With their experienced instructors, students can expect comprehensive and engaging lessons that cater to their individual needs. The school provides flexible schedules, affordable rates, and modern facilities for convenient and comfortable learning. Students will also have access to well-maintained vehicles that are equipped with the latest safety technologies for their safety. Whether they are beginner or advanced drivers, Golden Star Driving School can provide the training they need to become safe and confident drivers.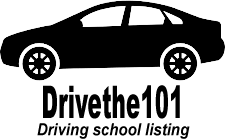 Tiffany Driving School
2559 31st St Astoria, NY 11106
Tiffany Driving School is located in New York and offers comprehensive driver education programs. They provide both classroom and behind-the-wheel training, with experienced and licensed instructors. The school offers flexible schedules, individualized instruction, and affordable rates. With a focus on safety and excellence, Tiffany Driving School is an excellent choice for anyone looking to become a confident and responsible driver in New York City.
Astoria Driving Schools: Your Path to Safe and Confident Driving
Discover Astoria: A Vibrant Neighborhood with Rich History
Located in the heart of Queens, Astoria is a diverse and dynamic neighborhood that offers a unique driving experience. From its historic streets lined with beautiful brownstones to its bustling commercial avenues, Astoria is a perfect place to learn how to navigate the roads with confidence.
Astoria is home to various iconic landmarks, such as the Astoria Park and the Museum of the Moving Image. These sights not only provide a scenic backdrop for your driving lessons, but they also offer a chance to understand the neighborhood's cultural heritage.
Tips for Future Drivers in Astoria and New York
For future drivers in Astoria and New York, here are a few essential tips to help you navigate the process of obtaining a driver's license:
Familiarize Yourself with Traffic Laws: Take the time to study and understand the rules of the road. This will ensure your safety as well as the safety of others.
Enroll in a Reputable Driving School: Choose a driving school in Astoria that has experienced instructors and a proven track record of success in helping students obtain their licenses.
Practice Defensive Driving: New York City can be a challenging environment to drive in, so it's crucial to develop defensive driving skills to anticipate and react to potential hazards.
Complete the Required Training: New York State requires new drivers to complete a minimum of 50 hours of supervised driving practice, 15 of which must be done at night.
Prepare for the DMV Exam: Review the DMV driver's manual thoroughly and take practice exams to familiarize yourself with the type of questions you may encounter.
Quick Tips for Immigrants on Obtaining a Driver's License in New York
For immigrants looking to acquire a driver's license, here are a few additional tips to expedite the process:
Verify Eligibility: Ensure that you meet the eligibility requirements set by the New York DMV before starting the licensing process.
Get Required Documentation: Gather the necessary identification and immigration documents, such as your passport, visa, social security number, and proof of New York residence.
Take a Pre-licensing Course: Immigrants who have not previously held a driver's license may be required to complete a pre-licensing course. Check with the DMV for specific requirements.
Schedule an Appointment: Visit the DMV website to schedule an appointment for your written test and road test, as walk-ins might not always be accommodated.
Practice, Practice, Practice: Dedicate ample time to practice driving under different conditions and scenarios to build your confidence and skills on the road.
By following these tips and choosing a reputable driving school in Astoria, you'll be well on your way to obtaining your driver's license and enjoying the freedom of the open road.
Frequently Asked Questions and Answers about Driving School in Astoria
What are the best driving schools in Astoria?

Finding the best driving school in Astoria depends on your preferences and needs. Check out our comprehensive list of driving schools in Astoria to compare their services, reviews, and offerings. This will help you make an informed decision based on your requirements.

How do I choose the right driving school in Astoria?

Choosing the right driving school is crucial for your learning journey. Consider factors like the school's reputation, instructor experience, lesson packages, and student reviews. Our directory provides detailed information about various driving schools in Astoria, making it easier for you to find the one that suits you best.

What types of driving lessons are offered in Astoria?

Astoria's driving schools offer a range of lessons, including beginner courses, defensive driving, road test preparation, and more. Browse our directory to discover the diverse lessons available in Astoria, each designed to cater to specific skill levels and driving goals.

How can I enroll in a driving school in Astoria through your directory?

Enrolling in a driving school through our directory is simple. Visit the driving school's website or contact them directly using the information provided on our page. You can explore their offerings, schedules, and fees, and then follow their enrollment process to start your journey towards becoming a confident driver.
Driving schools districts near Astoria