Driving schools in North Riverdale-Fieldston-Riverdale
We can find all driving school on our website!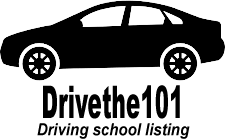 Gotham Driving School
5810 Mosholu Ave Riverdale, NY 10471
Gotham Driving School is located in the heart of New York City and offers comprehensive driving courses to students of all skill levels. Its instructors are experienced professionals who use state-of-the-art teaching methods and equipment to ensure that their students are comfortable and confident behind the wheel. The school also offers flexible scheduling options, including weekends and evenings, to accommodate busy individuals. With competitive pricing and exceptional customer service, Gotham Driving School is a top choice for anyone looking to learn how to drive in the Big Apple.